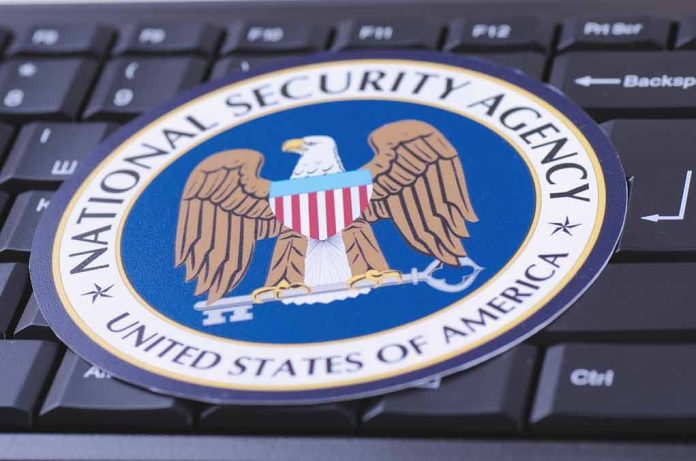 (RepublicanPress.org) – In 1978, Congress passed the Foreign Intelligence Surveillance Act (FISA), which established necessary oversight over surveillance activities while still giving federal investigative agencies the room to effectively identify national security threats. The legislative body amended the measure in 2008, adding Section 702 to the act which allows intelligence operatives to collect targeted foreign intelligence.
On July 12, Reuters reported that the National Security Agency (NSA) nominee, Lieutenant General Timothy Haugh, strongly believes Section 702 should be renewed at the end of 2023. He believes the measure is critical to the intelligence community. Meanwhile, legislators on both sides of the political aisle have a problem with the massive amount of power the measure provides. There were previous reports that the law was allowing the surveillance of Americans living right here at home — a fact making some lawmakers uncomfortable.
Biden's NSA nominee defends collecting data on foreigners and Americans alike https://t.co/EOJoPLli0m pic.twitter.com/ARB42JB3QJ

— Reuters (@Reuters) July 13, 2023
Nonetheless, Haugh said Section 702 is "absolutely essential." Senate Intelligence Committee Chairman agreed, stating that Congress must reauthorize the FISA section. The FBI and the Department of Justice (DOJ) also back the measure, saying the section played a key role in identifying foreign cybersecurity threats, crimes across the border, and drug smuggling operations.
Opponents say the FBI has used the latitude provided by Section 702 to access Americans' information about 278,000 times, including during investigations into the protests after the death of George Floyd and the January 6 attack on the US Capitol. According to Reuters, the court ruled the bureau used information outside the scope of the measure and had "no reasonable basis" to do so.
Republican Senator Mike Lee (R-UT) indicated the bureau should not be accessing Americans' private information at all, while Senator Peter Welch (D-VT) wondered why there wasn't a warrant requirement when searching US citizens' data. Reuters reported Welch was shocked at how the federal government was using Section 702.
Despite the disagreements about the future of the FISA section, Reuters reported that Haugh is likely to be confirmed for the position.
Copyright 2023, RepublicanPress.org