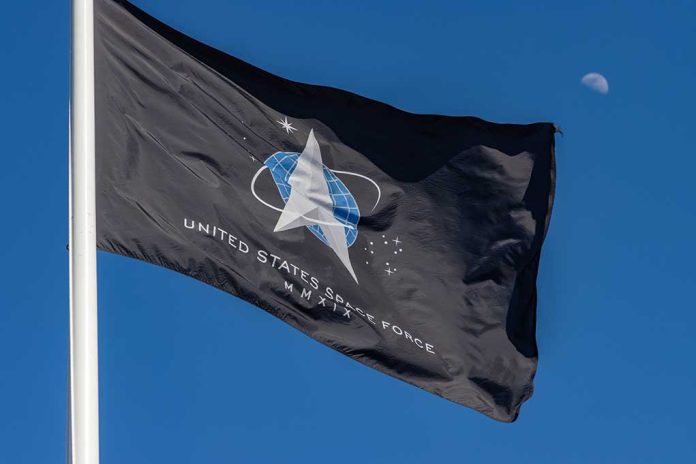 Biden Admin SPACE FORCE Nomination – It's Official
(RepublicanPress.org) – Chief of Space Operations Gen. John W. Raymond recently announced his upcoming retirement from active duty after nearly four decades of distinguished service. President Joe Biden quickly nominated a new candidate to take over as the US Space Force's (USSF) top officer.
On Wednesday, July 27, the White House submitted the president's nomination of Lt. Gen. Bradley C. Saltzman as Chief of Space Operations to the US Senate. Provided the chamber confirms the appointment, the position comes with a seat on the Joint Chiefs of Staff.
Saltzman has cultivated a reputation as an articulate, big-picture thinker https://t.co/mCFvquWP6r

— Military Times (@MilitaryTimes) July 28, 2022
Saltzman is currently the deputy chief of space operations. His new position would result in a promotion to general and a fourth star. He first joined the Air Force in the early 1990s after graduating from Boston University and took on multiple leadership positions over the years.
Military Times reported that Saltzman has a reputation as an "articulate, big-picture thinker" leading a new generation of up-and-coming Pentagon leaders. Likewise, Col. Byron Pompa, Air Force Central Command Information Director, praised him as an effective leader in a 2020 press release.
As Col. Pompa explained, then-Maj. Gen. Saltzman "reinforced… the space and cyber functions" within the Combined Air Operations Center. He also provided better operational awareness of "multi-domain operations" throughout the Central Command's daily duties. According to the same release, he was also lauded U.S. Air Force Col. Omar Velasco for his ability to lead a team.
Do you think Saltzman is the right fit for this leadership position?
Copyright 2022, RepublicanPress.org