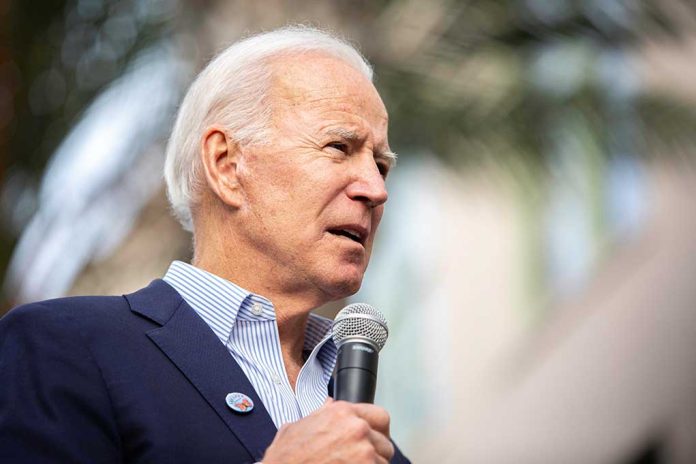 (RepublicanPress.org) – By the Biden administration's accounts, the Inflation Reduction Act of 2022 (H.R.5376) is the most significant legislative measure addressing climate change in United States history. Taking the next step, President Joe Biden recently signed off on a directive to revitalize the country's "commitment to environmental justice, for all."
On April 21, Biden signed an executive order creating a new Office of Environmental Justice (OEJ) to coordinate the development of "policies, programs, and partnerships" across all federal agencies.
Today, @POTUS signed an Executive Order making environmental justice the responsibility of every single federal executive agency.

This means every federal agency must take into account disproportionate environmental and health impacts on communities – and work to prevent them. pic.twitter.com/ukvEsecFfK

— The White House (@WhiteHouse) April 22, 2023
This "whole-of-government" approach will help advance the administration's goals of "enforcing the nation's environmental laws […] preventing pollution, addressing climate change and its effects." The OEJ will advise the White House Environmental Justice Interagency Council and the head of the Council on Environmental Quality on measures related to the environment, like climate change, air quality, pollution, and beyond.
Michael Regan, the Environmental Protection Agency's head, posted a tweet praising Biden's executive order and his work to meet the goals of the Justice40 Initiative, a plan to address decades of underinvestment in communities impacted by the ravages of climate change, environmental hazards, and pollution.
Environmental justice is a pillar of this Administration and @POTUS's Executive Order reaffirmed this today.

From establishing EPA's Office of Environmental Justice & Civil Rights to delivering on the Justice40 initiative, we're cementing environmental justice into our work. pic.twitter.com/AfUuV14BU2

— Michael Regan, U.S. EPA (@EPAMichaelRegan) April 21, 2023
Biden told attendees at the Rose Garden signing ceremony that the country needed to "do a great deal more than reflect" on its environmental problems. It must also "commit [itself] to action." Continuing, the president said he hoped Americans could come together and "preserve [the] planet for future generations" by strengthening their "ambitions and actions."
Biden also touted the passage of the Inflation Reduction Act, calling it the country's most significant investment in addressing the ravages of climate change in the world's history — "literally, not figuratively," he added.
Additionally, the president sniped at House Speaker Kevin McCarthy (R-CA) and MAGA supporters, telling them the current Republican Party isn't the one supported by their fathers. He also accused them of wanting to dismantle environmental protections contained within the Inflation Reduction Act while embracing billions of dollars in subsidies for the nation's oil industry.
Biden concluded his remarks by accusing GOP lawmakers of wanting to take clean energy jobs from working-class Americans and turning their backs on people living in polluting communities.
Copyright 2023, RepublicanPress.org