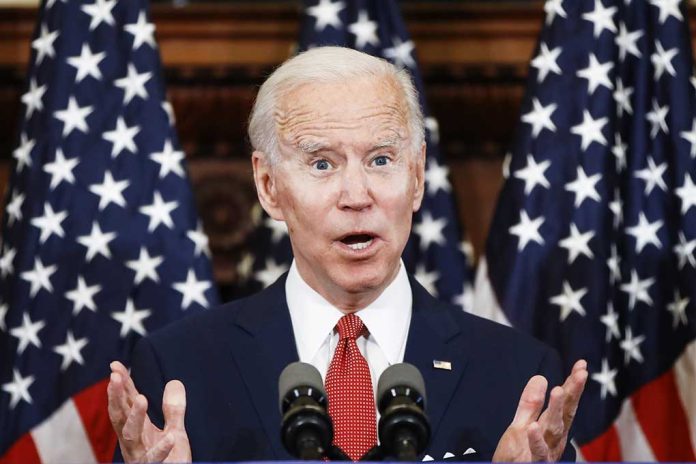 (RepublicanPress.org) – Media outlets recently reported on the explosive growth of cryptocurrencies, noting the global market surpassed $3 trillion in late 2021. As a result of this rise in digital assets, President Joe Biden recently signed a first-of-its-kind executive order creating a "whole-of-government" approach to maximizing benefits and minimizing risks for Americans.
The March 9 order laid out the framework for a national policy governing cyber currency and digital assets. It includes six priorities:
Providing protections for consumers and investors
Developing, maintaining, and controlling responsible innovation
Expanding American leadership and competitiveness in international financial systems
Creating protections against illicit financial operations
Reinforcing financial stability
Fostering financial inclusion
Today, @POTUS signed an Executive Order outlining a plan to address risks and harness potential benefits of digital assets, including cryptocurrency, helping America reinforce its leadership in the global financial system and the technological frontier.https://t.co/ERhN3hQek8

— The White House (@WhiteHouse) March 9, 2022
National Economic Council Director Brian Deese and National Security Advisor Jake Sullivan issued a press release discussing Biden's order, called "Ensuring Responsible Development of Digital Assets."
The statement stressed the need for a comprehensive strategy for the United States governing cryptocurrencies and digital assets. They explained the importance of a united approach across federal agencies to protect consumers and regulate digital currencies at home and abroad in a manner consistent with America's "democratic values."
The long-term impact of the executive order on existing cryptocurrencies remains unclear. However, cryptocurrencies experienced an immediate boost after Biden signed the order. Ikigai Asset Management CEO Travis Kling attributed the rise to the administration's decision to embrace digital assets rather than ban them.
Not everyone sees the growth of cryptocurrency in a positive light, however. Newsmax reported that American University professor Hilary Allen supported a cautious approach, saying that we should be "putting the brakes on this innovation until it's better understood."
Do you have any money invested in cryptocurrencies?
Copyright 2022, RepublicanPress.org