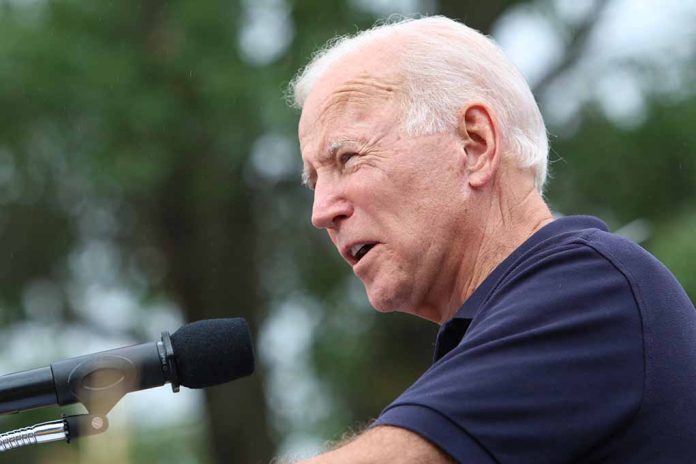 Biden's FLIP-FLOP on Roe v. Wade – Can You Believe This?!
(RepublicanPress.org) – Questions surrounding the legality of abortion continue tearing the country apart in the wake of the recent Supreme Court ruling to return the matter to the states. However, it's come to light that the party's leader, President Joe Biden, has an inconsistent history regarding the landmark 1973 Roe v. Wade decision.
On June 24, Biden came out with both guns blazing shortly after the Supreme Court handed down its ruling in Dobbs v. Jackson Women's Health Organization. He blamed the decision on "extreme ideology" and called it a "tragic error" during a White House press conference.
However, what he may or may not have known is that Rep. Jim Jordan (R-OH) had already let the cat out of the bag in a May 3 tweet.
Guess who supported the idea to let states overturn Roe v. Wade in 1981?

Joe Biden.

— Rep. Jim Jordan (@Jim_Jordan) May 3, 2022
As it turns out, Biden supported letting the states overturn Roe v. Wade roughly 40 years ago while serving on the Senate Judiciary Committee. As fact-checkers pointed out, there was only one flaw with Jordan's viral post. He was off by one year — or was he?
Fact-checking organization VERIFY recently confirmed Biden voted in March 1982 to advance a measure (S.J.Res.110) introduced by the late Sen. Orrin Hatch (R-UT). If the measure passed, it would have created a constitutional amendment granting "concurrent power to Congress and the [50] states to restrict and prohibit abortions." The amendment also would have declared abortion wasn't a constitutionally protected right.
Returning to Jordan's tweet, although the Judiciary Committee didn't vote on S.J.Res.110 until March 1982, Hatch introduced the resolution on September 21, 1981. So, unless Biden suffered the effects of another flip-flop in early 1982, Jordan's tweet is still likely in the correct ballpark.
Copyright 2022, RepublicanPress.org