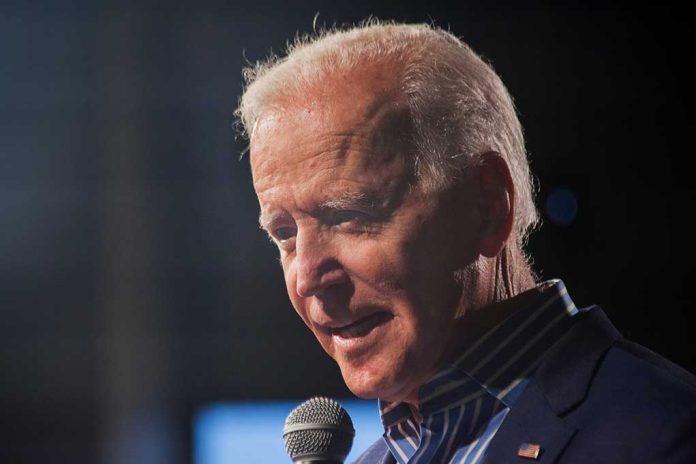 (RepublicanPress.org) – The House and Senate finally passed a $1.7-trillion omnibus bill as their last legislative act for 2022. The Senate passed the Consolidated Appropriations Act, 2023 (HR2617) along partisan lines by a vote of 68 to 29 on December 22. The House passed the measure, 225 to 201, the following day, and President Joe Biden signed HR2617 into law on December 29, avoiding a partial government shutdown by hours.
House Republicans pushed for a temporary measure, hoping to vote on more comprehensive funding once they took control of the chamber on January 3. However, Senate Majority Leader Chuck Schumer (D-NY) and outgoing House Speaker Nancy Pelosi (D-CA) pushed it to a vote in their respective chambers.
Biden Signs $1.7 Trillion Omnibus Before Friday Deadline https://t.co/37nVHsMDqY via @newsmax

— Chris 🇺🇸 (@Chris_1791) December 29, 2022
Senate Minority Leader Mitch McConnell (R-KY) supported the measure, claiming the Senate only had two options: provide the nation's Armed Forces "the resources and certainty they need, or… deny it to them." On the plus side, he pointed out that the funding bill provides additional military funding at a level that outpaces inflation while cutting non-defense spending below the inflation rate "for a real-dollar" spending cut.
HR2617 includes a roughly 10% increase in funding for defense programs taking the total price tag to $858 billion, according to The Associated Press. Similarly, domestic initiatives received $772.5 billion, representing an increase of about 6%. Lawmakers also authorized around $45 billion for aid to Ukraine and NATO allies.
Of particular note, the omnibus bill codified the Electoral Count Reform and Presidential Transition Improvement Act of 2022 (S4573) to prevent a future effort to overturn a presidential election.
Copyright 2023, RepublicanPress.org