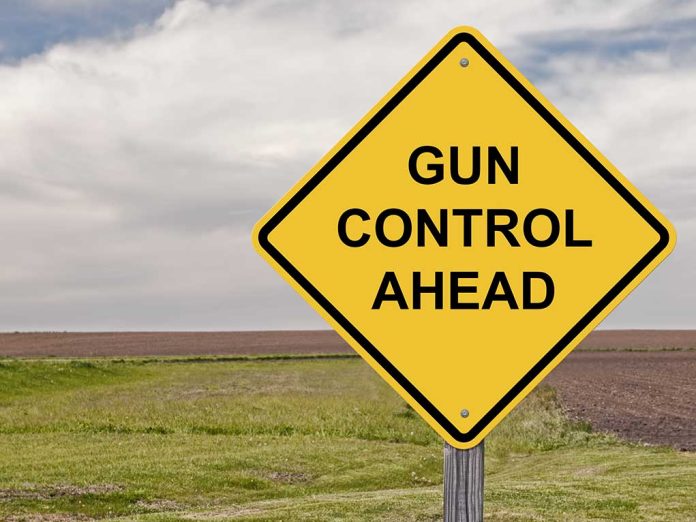 Biden Calls For MORE Gun Control – He Can't Be Serious!
(RepublicanPress.org) – President Joe Biden signed the Bipartisan Safer Communities Act (SB.2938) into law at a White House ceremony on June 25. He made passing meaningful gun control legislation a cornerstone piece of his 2020 presidential campaign and decided to commemorate the measure's passage at another recent White House event.
On July 11, Biden delivered a speech celebrating the bill on the South Lawn, praising its passage as "proof" that Washington "can make meaningful progress" on gun issues. However, he warned that "more has to be done."
"If this law had been in place years ago, even this last year, lives would have been saved" President Biden says. "It matters." https://t.co/XMWsOIzysO pic.twitter.com/F7hbsAn2oz

— CBS News (@CBSNews) July 11, 2022
"We've finally moved that mountain… of opposition," he said, adding that the US needs to "galvanize this movement" and press forward with additional measures to pass gun control laws.
However, it remains doubtful that enough Republicans would support the passage of another gun control measure for it to pass in the Senate. Passage of SB 2938 took weeks of negotiations spearheaded by a bipartisan panel of senators, including John Cornyn (R-TX), Thom Tillis (R-NC), Kyrsten Sinema (D-AZ), and Chris Murphy (D-CT). Would Republicans agree to additional talks with the midterm elections around the corner?
Biden's speech is interrupted by Manuel Oliver, the father of a Parkland shooting victim. https://t.co/XMWsOIzysO pic.twitter.com/5oIm2qmXCg

— CBS News (@CBSNews) July 11, 2022
As a side note, Biden experienced an awkward moment during the event. Manuel Oliver, the father of Joaquin Oliver, one of the victims of the 2018 mass shooting in Parkland, Florida stood up and demanded the president do more to curb gun violence. Officials subsequently escorted him off the White House grounds.
Do you think Congress needs to do more to address the recent spate of mass shootings?
Copyright 2022, RepublicanPress.org