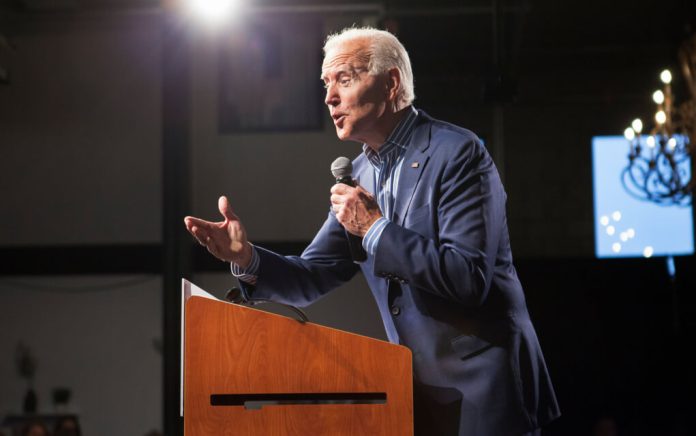 (RepublicanPress.org) – On April 25, President Joe Biden told America and the world he was running for re-election in 2024. His three-minute video announcement built on his previous campaign, where he claimed to be fighting for the soul of America. Biden explained there was still a fight in the US, and he needed four more years in office to "finish the job" of saving democracy. To kick off his campaign, Biden-Harris 2024 launched a team to help the pair win the upcoming election.
The president and vice president's reelection campaign created a National Advisory Board made up of 50 Democrats who committed to fundraising and traveling the US on behalf of the candidates to gain support. In addition, the campaign announced that board members will sit for interviews, interact with voters in "key battleground states," attend events, and use their platforms to push for Biden and Harris' reelection.
Former House Speaker Nancy Pelosi (D-CA) will lead the charge, serving as chair for the group. Some of the board members appeared in a campaign video showing their support for the presidential team and calling on their supporters to join them.
We have a few new folks joining the team to help get our message out across the country. You'll be hearing a lot more from them soon — let's finish the job! pic.twitter.com/XXmIDsKkFv

— Joe Biden (@JoeBiden) May 10, 2023
Some of the politicians who appeared in the video included Senator Elizabeth Warren (D-MA), Illinois Governor JB Pritzker (D), Senators Amy Klobuchar (D-MN), Chris Murphy (D-CT), and Cory Booker (D-NJ), and Detroit Mayor Mike Duggan (D). The board members also included more than 12 House members, as well as the governors of California, Pennsylvania, Delaware, North Carolina, Massachusetts, New Mexico, Maryland, and New Jersey.
Campaign spokesperson Kevin Munoz told the Associated Press those behind the Biden-Harris ticket are an "incredible slate of passionate and compelling leaders" that represent the same "diverse" group of voters who ushered the team into the White House in 2020. Munoz said the campaign team was "grateful" the board members decided to help Biden and Harris succeed again in 2024.
Copyright 2023, RepublicanPress.org