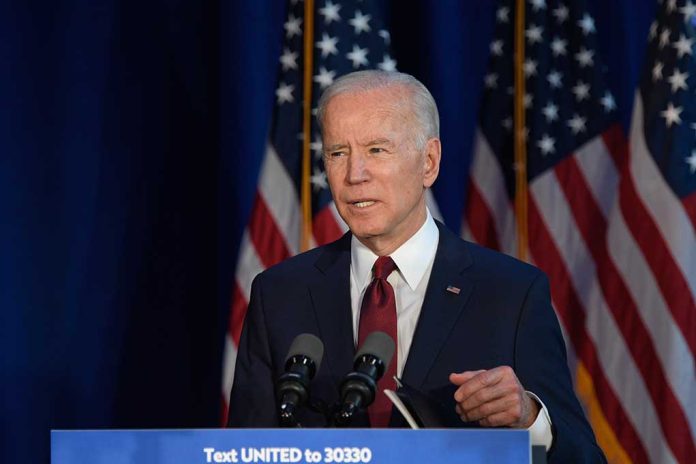 (RepublicanPress.org) – The country is rapidly approaching its debt ceiling, the limit on the total amount of money the federal government can borrow to meet its current financial obligations, including vital programs like military salaries, tax refunds, and Social Security benefits. Congress has extended or raised that cap 78 times since 1960 — 49 times during Republican administrations and 29 under Democratic presidents. Top GOP lawmakers recently criticized President Joe Biden over the potential crisis.
On April 17, House Speaker Kevin McCarthy (R-CA) and Senate Minority Leader Mitch McConnell (R-KY) slammed Biden and his administration over its approach to resolving the impasse regarding raising the debt ceiling on separate occasions.
Here's the plan:

The House will vote on a bill to lift the debt ceiling into next year, save taxpayers trillions of dollars, make us less dependent on China, and curb high inflation—all without touching Social Security or Medicare. pic.twitter.com/yCE9WvFb0R

— Kevin McCarthy (@SpeakerMcCarthy) April 17, 2023
McCarthy addressed the looming crisis during a morning visit to the New York Stock Exchange. He lashed out at Biden for ignoring the debt ceiling "for 75 days." He stressed the situation's urgency, telling reporters, "this isn't something to be played with" or a "political game."
The speaker told reporters House Republicans would vote on a measure to lift the debt limit provided the Biden administration agrees to specific terms like enacting stricter requirements for individuals participating in social programs. Additionally, McCarthy wants regulatory rollbacks and to freeze future spending limits at last year's levels. McCarthy concluded his remarks by stating that he wanted to implement a "responsible and honest" limit on the nation's debt.
Likewise, McConnell warned his fellow senators that Biden and his administration were "literally 'on the clock'" when it comes to negotiating a solution to the debt ceiling with the Republican-led House. But, on the plus side, he did note that White House economic advisors say an agreement isn't "far off."
President Biden is on the clock to negotiate a bipartisan debt ceiling solution with @SpeakerMcCarthy. The White House cannot ignore reality and declare "no talks, no reforms." Even Democrats in Congress are calling for compromise. The President has to stop wasting time.

— Leader McConnell (@LeaderMcConnell) April 17, 2023
Recent news reports indicate that McConnell's concern regarding the urgency of reaching a timely agreement appears well-placed. For instance, The New York Times recently reported that the Congressional Budget Office predicted the federal government could default on its financial obligations as early as July if the White House and Republican lawmakers don't reach an agreement on the debt ceiling.
Copyright 2023, RepublicanPress.org