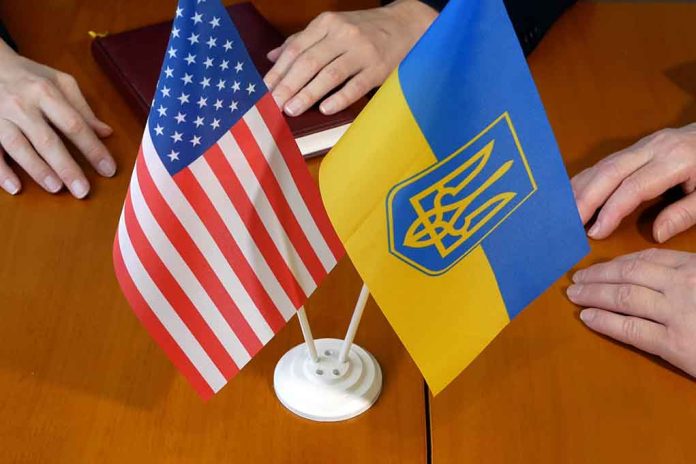 Biden Giving Away Nearly $3 BILLION – Guess What It's For!
(RepublicanPress.org) – The US and its allies have rallied behind Ukraine in the months since the Russian invasion. On August 24, the six-month mark of the war, President Joe Biden announced he is giving $2.98 billion to Ukraine in the form of military aid.
The U.S. will announce a $3 billion aid package to train and equip Ukrainian forces to fight for years to come, officials say. The package is expected to be announced Wednesday as the war hits the six-month mark and Ukraine celebrates its independence day. https://t.co/MT1apHIcLg pic.twitter.com/tmXSBkwB0G

— The Associated Press (@AP) August 23, 2022
In the president's statement, he congratulated the foreign nation on its Independence Day, which coincided with the aid. Biden said Ukraine is an inspiration, showing the courage to fight for freedom "in the face of" a powerful enemy. The US leader solidified America's commitment to supporting the nation in its quest to remain independent.
The gift, provided through the Ukraine Security Assistance Initiative, includes weapons and equipment to assist the Ukrainian military in procuring various means to defend itself. The hardware could include drones and ammunition that can assist the troops on both land and sea.
According to the Associated Press, NATO Secretary-General Jens Stoltenberg noted "winter is coming," which will make the war more difficult to fight. That made it essential to provide the invaded nation with the means to function over the long term.
Before this recent measure, the United States sent over $10 billion in various packages to Ukraine for defense purposes since the start of the war.
Do you support the latest aid package?
Copyright 2022, RepublicanPress.org