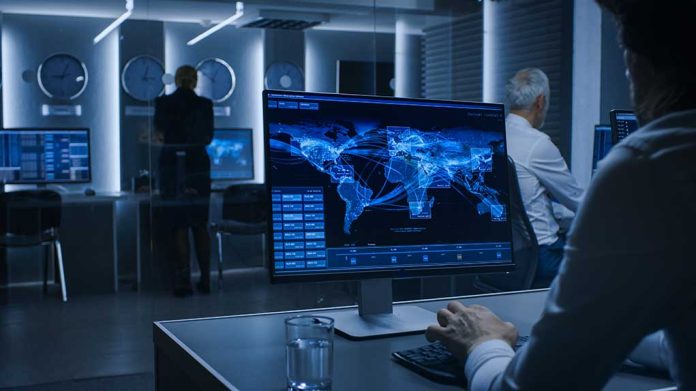 (RepublicanPress.org) – In this age of technology, cybersecurity only grows more important with thee passage of time. With just about everything online, from banking to utilities to governmental agencies, hackers now have the ability to do a tremendous amount of damage to individuals, countries' infrastructure, and national security. US officials have even been targeting apps, specifically TikTok, as a cybersecurity risk, with the federal government and many states banning the social media platform from all governmentally-issued devices.
In January 2022, President Joe Biden signed a National Security Memorandum to help increase cybersecurity in several governmental systems as a follow-up to his Improving the Nation's Cybersecurity Executive Order (EO 14028), issued his first year in office. This year, the US leader has unveiled another cybersecurity initiative.
The New Order
On March 2, the Biden administration released the National Cybersecurity Strategy to help every American feel safe and secure in the digital space. In order to accomplish that mission, the administration put a plan in place that addresses who is responsible for each piece of the strategy, how they will help defend cyberspace, and the resources needed to complete the job. The strategy is set to protect the public, the economy, and national security.
In the announcement, the White House outlined all the steps taken so far to protect online spaces and secure cyberspace. Those include not only the EO 14028 and the National Security Memorandum but three other orders adding to the effort. The outlined strategy adds to those initiatives. The approach included five pillars:
Defending important infrastructure
Bringing a stop to threats
Shaping market influences in a way that strengths security
Putting stock in the future
Working with international partners
According to The Wall Street Journal, part of shaping market forces includes working with Congress and private companies to hold software vendors accountable for offering products without adequate protections. The administration plans to make these businesses responsible for taking "reasonable precautions" against cyberattacks. Acting National Cyber Director Kemba Walden said big software companies should play a bigger part in the "cyber risk."
The Difference
The Wall Street Journal noted the federal government previously focused on individual sectors, whereas the new strategy is taking a sweeping approach — even extending internationally. The plan also puts more responsibility on the private sector, recognizing it will take a group effort to truly tackle the issue of cybersecurity.
The next step will involve the Office of the National Cyber Director and the Office of Management and Budget developing and communicating a plan to put the strategy in motion. They will also map out guidelines for federal departments and budgets to support the work.
Copyright 2023, RepublicanPress.org