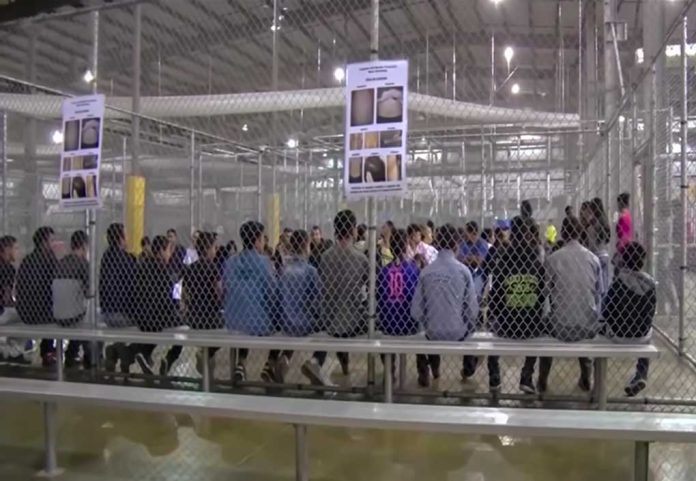 Biden Admin SCRAPS Latest Plan – They're Not Going Through With It!
(RepublicanPress.org) – The Biden administration aims to end Title 42 on May 23, which currently allows for the swift expulsion of migrants attempting to cross the border into the United States. To help deal with the anticipated swell of immigrants, the federal government planned to send workers from the Department of Veterans Affairs (VA) to help, but has since decided to scrap the idea.
Lawmakers with oversight over the VA said the department had been floating the option of asking for help from the VA as border officials brace to see up to 18,000 illegal immigrants a day. https://t.co/3v1rsgG1LY

— The Washington Times (@WashTimes) May 4, 2022
From the start, Republicans bucked the plan that would strip support from veterans who have already made huge sacrifices for the United States. Senator John Boozman (R-AR) spoke out against the idea, saying just because the Biden administration mismanaged the border crisis doesn't mean it should punish veterans.
In fact, 54 Republicans in the House wrote a letter to Homeland Security Secretary Alejandro Mayorkas protesting the plan. On May 4, he finally said the administration decided not to move forward with the resource reallocation. Senator Lisa Murkowski (R-AK) said she was relieved by the recent decision.
However, Mayorkas did note that VA healthcare workers would likely continue to vaccinate border patrol agents and other immigrant workers to protect them while they do their jobs at the southern border. Once Title 42 is lifted, officials believe they will see an increase of illegal immigrants attempting to gain entry to the US. Mayorkas recently said Homeland Security is currently preparing for up to 18,000 migrants per day, although that is considered a worst-case scenario.
Copyright 2022, RepublicanPress.org