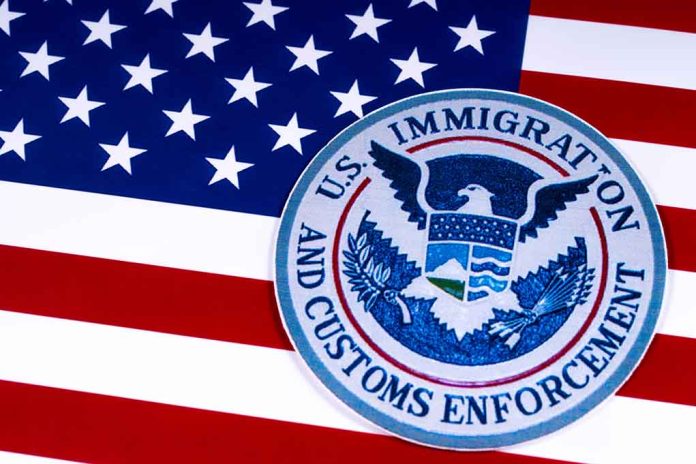 (RepublicanPress.org) – On January 5, President Joe Biden held a press conference to discuss his administration's plans for securing the nation's southern border in light of the anticipated end of Title 42 expulsions. He announced the creation of a new cell phone app called CBP One to help prevent illegal border crossings by allowing asylum seekers to access US Customs and Border Protection (CBP) services and schedule an appointment at a southern border port of entry. A new report indicated that the administration plans to expand the use of that migrant program.
On May 31, reports indicated the Department of Homeland Security made a recent decision to roughly double the number of admittances of asylum seekers at the nation's southern border. Border agents had been processing a little over 20,000 migrants at the border each month using the CBP One system.
However, Homeland Security spokesperson Erin Heeter told CBS News that they planned to increase the distribution of immigration appointments to 1,250 per day for a monthly total approaching 40,000. She said the increased admissions were a "continuation" of the president's "expansion of lawful pathways and opportunities" for asylum seekers, to include CBP One appointments.
Heeter also claimed the new system would cut the number of smugglers and human traffickers while "providing a safe… and humane process" for migrants to access ports of entry instead of unlawfully entering the United States.
Unofficial reports indicate that more than 120,000 migrants have used the CBP One app to request an appointment to appear at the nation's southern border since Biden administration officials started using the new system on January 12. Border officers screen the asylum seekers and typically release them into the country's interior after arranging an immigration court hearing in their respective destinations.
Biden administration officials reportedly hope the expanded use of CBP One, combined with increased fines and penalties for individuals who cross the border illegally, will reduce the number of illegal border crossings.
Copyright 2023, RepublicanPress.org