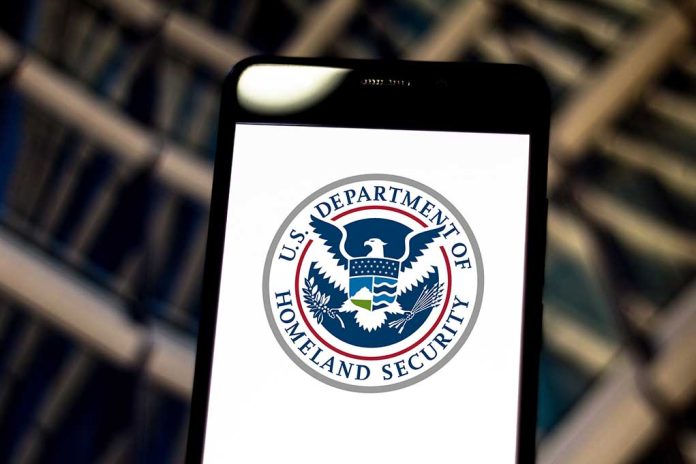 Biden Admin ENDS Trump-Era Rule – They're Throwing It Out
(RepublicanPress.org) – In February 2020, former President Donald Trump changed a long-standing immigration rule. His administration widened the public charge litmus test to determine whether certain immigrants are likely to become a burden on the United States. It became more difficult for those receiving federal benefits like SNAP to receive a green card. On September 8, President Joe Biden's administration announced it would codify the pre-Trump rule, making it easier for migrants to change their immigration status.
Trump's Immigration Rule and Controversy
The former president wanted to make sure more funds would be available to help Americans. Therefore, he wanted only self-sufficient immigrants coming into the country and obtaining legal status. Foreigners seeking to take up permanent residence had to disclose their income, family size, age, medical conditions, and all the public assistance they applied for and received.
According to CBS, advocates in favor of promoting the melting pot argued the rule could prevent migrants who qualify for certain programs from seeking assistance. They said Trump's rule would have a "chilling effect" on immigrants. Homeland Security Secretary Alejandro Mayorkas said the rule was out of alignment with the founding principles of the nation.
BREAKING: The Biden admin is taking steps to roll back Trump's "public charge" rule, which penalized legal migrants who used benefits incl. Medicaid. Doctors say it's had a chilling effect, deterring even families with citizen children from using programs they are entitled to.

— Alice Miranda Ollstein (@AliceOllstein) September 8, 2022
Biden's Change and Controversy
The Department of Homeland Security (DHS) released its "final rule," reversing the Trump administration's public charge parameters and restoring historical practices. Starting on December 23, current immigration officials will not consider using Medicaid and other governmental benefits against those seeking a green card or admission into the US. Instead, the administration will only deem someone a public charge if the US Citizenship and Immigration Services (USCIS) department believes they will become "primarily dependent" on the government to live.
USCIS Director Ur M. Jaddou saw the move as a good first step in improving the immigration system, "eliminat[ing] excessive burdens" on migrant families, according to the DHS's statement.
Biden stopped enforcing the Trump-era rules soon after taking office. So far, under his administration, over 900,000 people applied for green cards. Presumably, the official re-institution of the old rule will only lead to an increase in that number. Border states like Texas already believe the president's policies on immigration are causing a "humanitarian crisis," with Governor Greg Abbott (R-TX) going so far as to bus immigrants to Washington, DC, and New York to share in the burden.
What do you think of the new rule? Should the Biden administration have kept Trump's policy in place? Pop us an email to let us know!
Copyright 2022, RepublicanPress.org