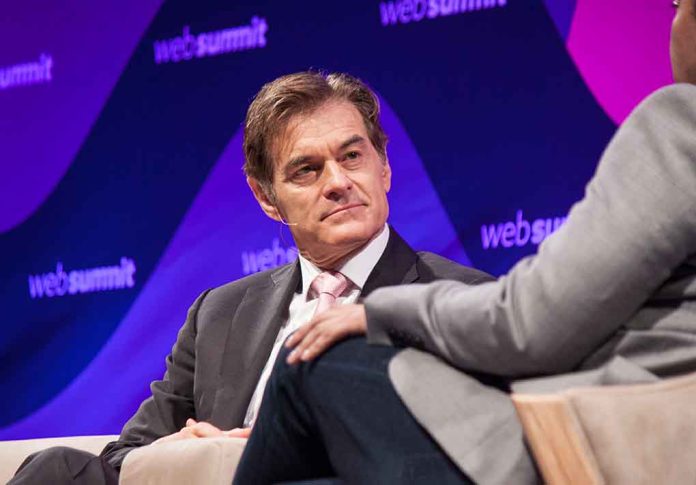 (RepublicanPress.org) – At the end of March, President Joe Biden's administration demanded that iconic wellness physician Dr. Mehmet Oz resign from the President's Council on Sports, Fitness, and Nutrition. The doctor, who is currently running for the Senate, refused to resign and labeled the demand politically motivated. However, the administration followed through on those threats by officially firing him on March 30.
Prior to his firing, Dr. Oz accused the Biden administration of trying to play "political games."
My response to President Biden's political games and his attempt to force my resignation from the President's Council on Sports, Fitness and Nutrition. pic.twitter.com/IYxkBFnKON

— Dr. Mehmet Oz (@DrOz) March 26, 2022
Initially, news outlets reported that the Biden administration wanted Dr. Oz to step down because, under the Hatch Act (5 U.S.C. § 1501 et seq), he could not ethically continue to serve on the council while also running for senator because of guidelines set out. The act prevents certain government employees serving within the executive branch from taking part in political campaigns.
The celebrity doctor disagreed with this take, pointing out in his response that the Hatch Act categorizes executive branch employees as less restricted or further restricted. It only prevents those who fall under the second group from participating in political campaigns. Oz claimed he was a less restricted employee and shouldn't have been asked to resign.
However, an official later said that Oz's firing was the result of a Biden admin policy, not the Hatch Act. Oz released a statement on March 30, alleging that the White House told him "it is customary to replace the council with members who share the President's priorities."
Oz also accuses the Biden administration of terminating him solely for political reasons. Do you think Dr. Oz is justified in his fight to remain on the President's Council on Sports, Fitness, and Nutrition?
Copyright 2022, RepublicanPress.org