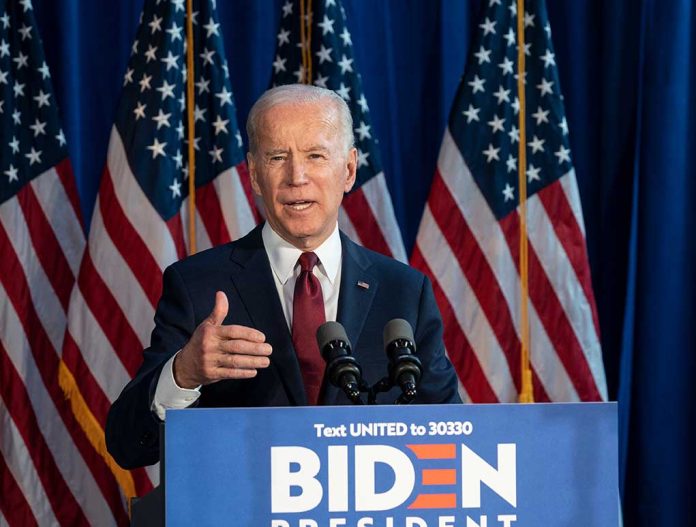 (RepublicanPress.org) – President Joe Biden has gradually focused his attention on achieving his goal of having 50% of the new passenger cars and light trucks designed to produce zero emissions by 2030. Reaching that goal means increasing the manufacture of plug-in hybrid and electric vehicles (EVs). However, several logistical issues could get in the way of his plan.
As Republican Press reported last year, the Biden administration faces the daunting task of convincing the country's energy sector quietly accept a shift from gasoline-powered vehicles to EVs. Similarly, the White House needs to get consumers to back the plan with a potential global recession lurking around the corner and their thoughts focused on basic needs like housing and food costs.
Additionally, in May 2022, the Department of Energy announced its plan to allocate roughly $3.16 billion in taxpayer money from the previous year's bipartisan Infrastructure Investment and Jobs Act toward funding EV battery production, distribution, and disposal. Then, in November 2022, the Department of Energy issued a press release discussing its plan to invest nearly $74 million toward advancing domestic battery reuse and recycling to help strengthen America's supply chain.
However, the program's success depends on resolving issues surrounding the mining of necessary minerals to produce adequate battery stocks and fixing the nation's raw material supply chains during a global shortage.
A recent government report indicated the Biden administration plans to expand that investment by pumping tens of millions of dollars into developing its plan to advance battery recycling efforts.
Biden Administration Set to Spend Millions on Advancing Battery Recycling Technology
On June 12, the Department of Energy announced its decision to invest more than $192 million in taxpayer funds into research and development (R&D) efforts to lower the cost of recycling batteries used in consumer products like EVs.
The new program will create a new battery R&D consortium and provide continued financial backing for the Office of Energy Efficiency & Renewable Energy's Battery Recycling Prize, a "multiphase competition" launched in 2019 to incentivize entrepreneurs to develop "processes" to retrieve essential materials from 90% of the nation's discarded or spent lithium-based batteries.
The funding will address four areas, according to the announcement:
Assisting states and local governments to establish or improve "battery collection, recycling, and reprocessing programs;
The development and implementation of educational and behavioral change campaigns to increase consumer participation in battery recycling efforts;
Improving the economic feasibility of recycling consumer batteries to spur increased market demand for those efforts, and;
Assisting retailers and independent businesses in creating programs to "collect, sort, store, and transport" spent batteries.
Energy Secretary Jennifer Granholm applauded the new investment and American efforts to produce and recycle batteries to guarantee a "secure and sustainable" supply to help strengthen the nation's economy.
Copyright 2023, RepublicanPress.org