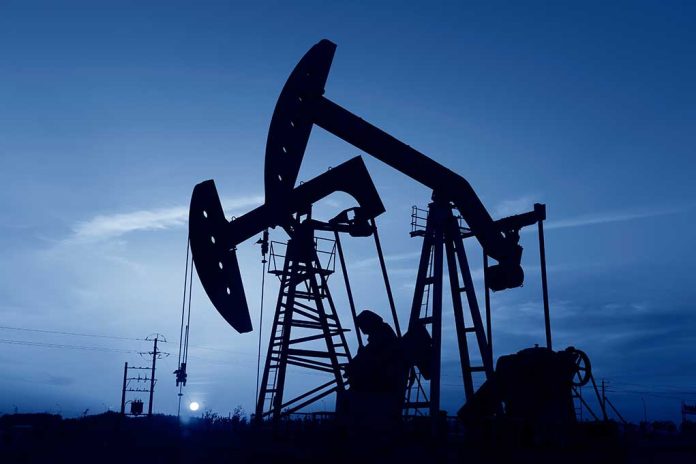 (RepublicanPress.org) – Former President Donald Trump's administration approved a project by ConocoPhillips, that sought to explore five sites for drilling oil and gas in Alaska. The areas fall within the National Petroleum Reserve-Alaska, above the North Slope of the state. President Joe Biden's administration was ordered by a judge to provide another environmental review of the project, known as the Willow Project, in 2021. Now, the administration has made a decision about how it will proceed.
On March 13, the US Department of the Interior (DOI) announced it had approved a slimmed-down version of the Willow Project. The Biden administration stated ConocoPhillips would be able to move forward with its plans on three of the five drill sites. In return, the exploration and production entity agreed to give up about 68,000 acres worth of its lease holdings and another approximately 60,000 acres in the Teshekpuk Lake Special Area.
Biden approves massive oil drilling project climate activists derided as 'carbon bomb'—Willow Project 'would pose a significant threat to US progress on climate issues,' a group of Democrats wrote to Biden earlier this monthhttps://t.co/YWbhgociNy

— Larry Elder (@larryelder) March 14, 2023
The DOI stated that denying two out of the five proposed sites, reduced the Willow Project overall by 40%, lowering its environmental impact. Still, many have been urging the administration not to go through with the project. Environmentalists and Democratic legislators who are focused on climate change believe the Biden administration is making a mistake, with Earthjustice and Trustees for Alaska already filing lawsuits to stop it. Critics want the president to reject the entire plan and stick to his word about transitioning the US away from fossil fuels.
On March 3, several members of Congress penned a letter to Biden asking him to shelve the project entirely. However, the administration chose another route. On March 10, Senator Jeff Merkley (D-OR) called the move a "complete betrayal" when news indicated the administration would approve the project.
If this story is right, it's a complete betrayal of Biden's promise not to allow more drilling and a complete catastrophe to rein in climate chaos. You can't ask other countries to forego their fossil fuels if we keep greenlighting projects here in America. https://t.co/lJqwKyhW7e

— Senator Jeff Merkley (@SenJeffMerkley) March 10, 2023
On the other hand, the Alaska Federation of Natives (AFN) commended Biden for his decision to let ConocoPhillips move forward. AFN President Julie Kitka stated the project "bolsters US energy security" at a crucial time in the world. AFN Co-Chair Joe Nelson thanked the administration for listening to Alaskans and the state's "Native communities."
Copyright 2023, RepublicanPress.org