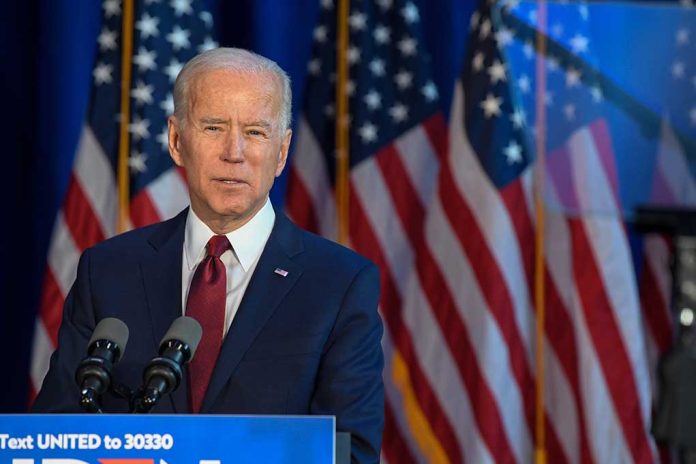 (RepublicanPress.org) – The world looked on in shock on August 15, 2021, as Taliban fighters gained control of Afghanistan hours after President Ashraf Ghani fled the country. The following day, President Joe Biden held a press conference defending his decision to pull out US forces from the country under a "deal" he said he "inherited" from his predecessor. The Pentagon and State Department recently completed two after-action reviews of the Afghanistan withdrawal.
National Security spokesman John Kirby talked to reporters about the reviews during the White House's daily press briefing on April 6. He distanced himself from the problems surrounding the troop withdrawal, telling reporters that he didn't observe any of the chaos reported by the media and critics of the administration's handling of the situation.
John Kirby on the disastrous withdrawal from Afghanistan:

"For all this talk of chaos, I just didn't see it!" pic.twitter.com/UYOkkZubq6

— Townhall.com (@townhallcom) April 6, 2023
Kirby also placed part of the blame on former President Donald Trump for the botched withdrawal, pointing out:
The Trump administration's rushed timeline for the withdrawal
The deteriorated state of military operations in Afghanistan when he departed office in January 2021
The impact of the Trump administration's decision to freeze the Special Immigrant Visa program on the ability of Afghan allies to exit the country
The secrecy surrounding Trump's negotiations leading up to the February 2020 Doha Agreement between the Taliban and the United States.
Kirby also brought up the release of roughly 5,000 Taliban prisoners in 2020. Trump later denied having anything to do with that situation, blaming the "inept Afghan government" for the release. However, it was one of the terms of the Doha Agreement he brokered with the extremist group.
Although the reviews are classified and haven't been released publicly, the White House released a 12-page document summarizing the Biden administration's actions. The file claimed that Trump "severely constrained" Biden's "choices" for executing a successful Afghanistan withdrawal. It also accused Trump of emboldening the Taliban by inviting them to Camp David on the anniversary of the September 11 attacks — an offer he later withdrew.
Copyright 2023, RepublicanPress.org