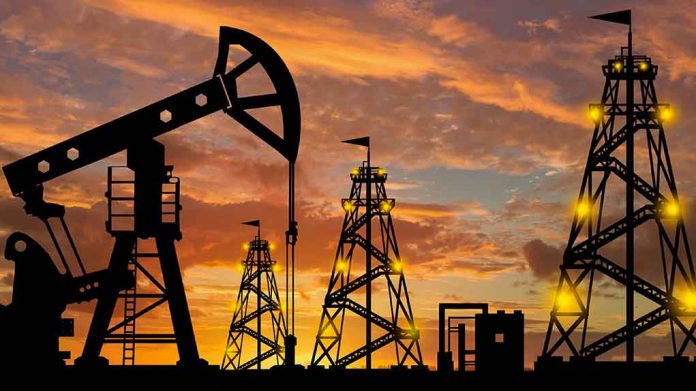 Saudi Arabia Reportedly Dismisses US Pleas To Push Back Oil Production Cut
(RepublicanPress.org) – President Joe Biden's trip to Saudi Arabia this summer ended with what seemed like good news. Crown Prince Mohammed bin Salman (MBS) agreed to increase oil production by 500,000 barrels per day, adding to the relief of already-falling prices. The next day, however, the number reportedly dropped to 100,000 — not enough to make any real difference. Fast forward to October, and the Saudis are now backing a plan by OPEC+ to decrease crude production by 2 million barrels daily, dismissing pleas and warnings from Washington about the global repercussions of such a move.
The Ramifications
Reducing production by that much volume could affect gas prices across the globe; home heating oil could also spike. According to a report from The Wall Street Journal, the White House warned Riyadh that the move would be viewed as them aiding Russia, which would not go over well with officials and lawmakers.
The Saudis claim they fear the oil market will crash without the drop, which would be catastrophic to its budget. The Biden administration reportedly asked MBS to hold off on the cut for a month to see if prices stabilized, going so far as to offer to refill the US strategic reserves at $75 per barrel, essentially setting a floor price. However, the prince declined.
US-Saudi Relations Strained
For eight decades, the United States and Saudi Arabia have enjoyed a peaceful, mutually beneficial relationship. Recently, however, MBS began looking at foreign policy that would remove US influence from energy issues, focusing instead on the members of OPEC+ and their interests, many of which align with Russia's.
While the Saudis believe American energy policy exists separate from the military-industrial complex, the White House and US lawmakers disagree. As relations become more strained, calls to stop dealing with the kingdom from Congress — those who approve all military sales — show how members of both chambers consider the move to be not only an alignment with a country most of the world considers a pariah, but a betrayal.
For instance, in response to the reveal of production cuts from OPEC+, Representatives Tom Malinowski (D-NJ), Sean Casten (D-IL), and Susan Wild (D-PA) introduced legislation to pull the US military and defense systems from the country. In a statement, they referred to it as a "hostile act" against the US and a show of support for Russia. Earlier this week, Biden also indicated in a CNN interview that Saudi Arabia's choice would have "consequences." However, he didn't specify what those consequences would be.
Several OPEC member states opposed the cut as well. The United Arab Emirates (UAE), Kuwait, Iraq, and Bahrain all agreed it was premature and could thrust the world into a global recession, according to WSJ. They agreed only to keep the peace. For US lawmakers, however, the issue is about handing Russian President Vladimir Putin a win at a time when his actions threaten energy security across Europe.
Copyright 2022, RepublicanPress.org