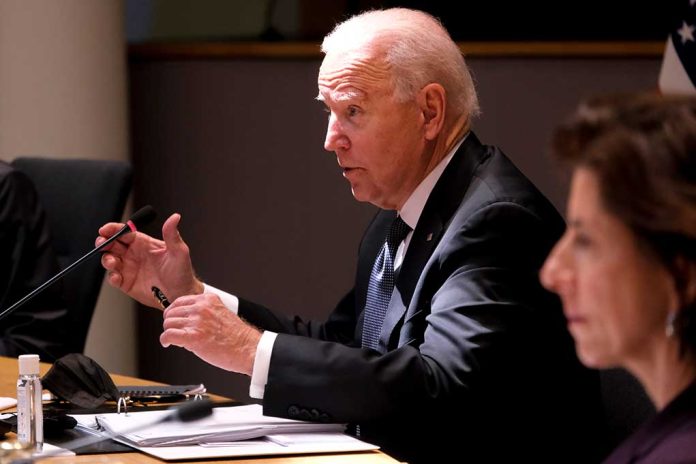 (RepublicanPress.org) – In December 2022, Jose Fernandez, the Under Secretary of State for Economic Growth, Energy, and the Environment, revealed the Biden administration was looking at possibly funding about a dozen mineral projects in other parts of the world. A month later, back at home, the Interior Department filed a Public Land Order effectively banning mining in northern Minnesota across about 225,000 acres for the next two decades — "subject to valid existing rights."
On January 26, Secretary of the Interior Deb Haaland issued a press release explaining the move was necessary to protect the area for "future generations." The administration took the step in order to uphold America's "Tribal trust and treaty responsibilities," according to the statement.
Local mining company Twin Metals Minnesota responded to the news, saying the area is rich in "critical minerals," and it was upset and shocked by the administration's decision.
The Biden administration effectively banned mining across a swath of land in northern Minnesota, putting a roadblock in front of the Twin Metals mining project for at least two decades. https://t.co/Jo5JtzT4UK

— Axios (@axios) January 27, 2023
Twin Metals has been in the industry for over 130 years, and its website claims its existence plays a big part in supporting the local community. The company's statement about the Interior Department's statement claimed mining the minerals in the now-banned area creates jobs, is essential to national security and supply chains, and is necessary to help "transition to a clean energy future."
The Department of the Interior explained this was not a swift decision but one that has been on the discussion table since a withdrawal request was submitted in the fall of 2021. The federal government could renew the new order, if need be, when the ban expires in 20 years. The Biden administration claims the move will protect and restore the watershed and the landscape.
Representative Pete Stauber (R-MN), who works for Minnesotans in the 8th district, released a statement saying the moratorium will "harm" the country by putting other nations first and "America last." In addition, he claimed the president recently allowed mining in the Congo — an industry in an area that uses child slave labor.
Copyright 2023, RepublicanPress.org