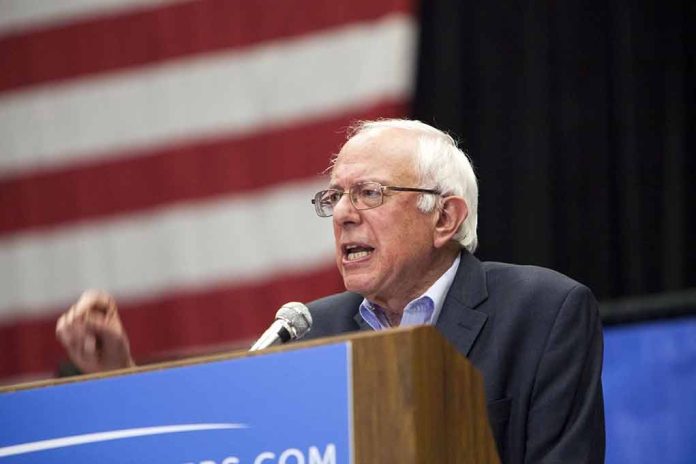 (RepublicanPress.org) – On May 15, President Joe Biden nominated Dr. Monica Bertagnolli to serve as the next Director of the National Institutes of Health. If confirmed, the surgical oncologist and cancer researcher would replace Dr. Francis Collins, who announced he was stepping down from the position in October 2021. Collins served as director for over 12 years. Although Bertagnolli's qualifications and lifelong accomplishments seem to show her as well-suited for the job, there may be a snag in her confirmation. Senator Bernie Sanders (I-VT) put his foot down on a key issue, holding up the process and ruffling some feathers.
What's Happening?
On July 20, The Hill reported that Sanders is demanding a solid "pricing plan from the administration" regarding prescription drugs. The Vermont senator indicated he was tired of the ongoing healthcare crisis in America exacerbated by the "high cost of prescription drugs." Instead of kicking the can down the road, Sanders wants to use his confirmation leverage to force the administration's hand to deal with the issue now. If not, the politician plans to stall the confirmation indefinitely. In fact, Sanders won't hold a hearing for any health nominee unless he gets his way.
Sanders decision to dig in his heels on the issue is similar to the actions of his colleague, Senator Tommy Tuberville (R-AL), who is actively holding up military confirmations over an abortion issue. Critics have said his inaction weakens the country's military readiness but he, like Sanders, isn't budging.
Reactions and Steps Forward
According to The Hill, Former NIH leader Harold Varmus said while he understands why Sanders is putting his foot down when it comes to the cost of prescription drugs, calling it "honorable," he said "tampering with the functioning of government" is the wrong tactic. Varmus said the Vermont legislator is essentially weakening the administration by refusing to hold up the president's nominations, especially since Sanders typically aligns with the Democratic party.
Meanwhile, the outlet quoted Georges Benjamin from the American Public Health Association, who expressed concerns that Sanders' behavior "politicizes the process" and could set a poor precedent for future confirmations.
Shortly after his announcement, Collins stepped down at the end of 2021 and his former position has been vacant ever since. Biden's nomination to fill the role has been sitting idle for over a year, and it's unclear when or if Bertagnolli will have the opportunity to fill his shoes.
Although the Biden administration has taken steps to lower prescription drug prices, Sanders wants bigger steps laid out before he moves forward. He called the administration's moves to force drug price negotiation a "small step" that isn't coming quickly enough. It doesn't appear that Sanders plans to budge on the issue.
Copyright 2023, RepublicanPress.org