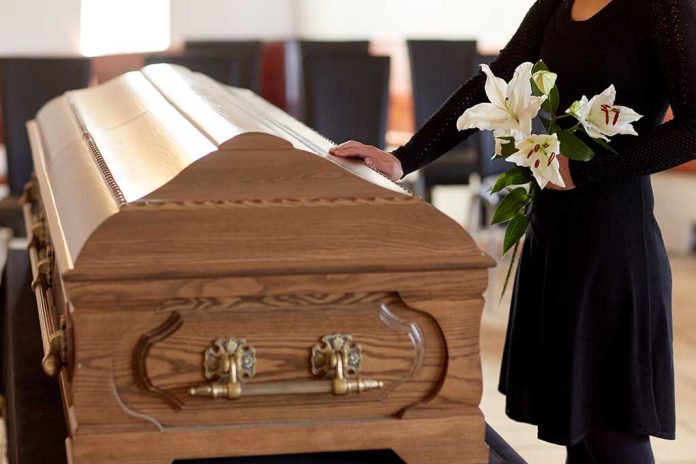 Love Pours in After Untimely Death of Power Ranger Actor
(RepublicanPress.org) – Actor Jason David Frank, among other roles throughout his career, played the Green Ranger, Tommy Oliver, in the "Mighty Morphin Power Rangers" TV show from the 90s. Although he was supposed to only appear in 10 episodes, the actor was so popular, he returned as the White Ranger, Zeo Red Ranger and Turbo Ranger, and the Black Dino Thunder Ranger over the years.
On November 20, several news outlets reported Frank died on the 19th, perhaps by his own hand. TMZ reported that he died by suicide, although his cause of death has not been otherwise confirmed. TMZ also reported the beloved actor's representative, Justine Hunt, asked for privacy on behalf of his family as they grieve. He left behind four children: Jacob, Hunter, Jenna, and Skye.
Those in the Power Rangers franchise posted a fond farewell to the cast member on Twitter, telling him he will be missed.
All of Ranger Nation is deeply saddened by the loss of Jason David Frank. JDF brought countless smiles to fans over the years and will be greatly missed. May the Power protect him, always. 💚

— POWER⚡️RANGERS (@PowerRangers) November 20, 2022
Fans were devastated by the news. One person relayed how much they looked up to the power ranger as a kid, while another called him "amazing."
It took me a day to fully process this.
I am absolutely devasted by the death of Jason David Frank.

Much like many of you, Tommy and his Green/White Ranger were my jam growing up.

I watched Mighty Morphin' Power Rangers and dreamed of being like him when I grew up.

RIP JDF pic.twitter.com/IxuB7iSUKz

— TKs-Mantis (@TKsMantis) November 21, 2022
Movie-lover Lukas Eggen had the pleasure of meeting Frank in 2017, sharing how the kind actor "truly embraced his fans."
The martial arts expert and trained MMA fighter was reportedly planning to retire from the Power Rangers franchise after the release of his final film, "Legend of the White Dragon," which is set to come out in 2023.
I was lucky enough to interview #JasonDavidFrank in 2017. He was so kind, gave insightful answers and was willing to humor my Power Rangers fan moment. This was one of my favorite interviews. He truly embraced his fans. I am so sad to hear the news of his death. pic.twitter.com/VDdXc0biV8

— Lukas Eggen (@lukaseggen) November 20, 2022
Undoubtedly, his loved ones and fans alike will cherish his final curtain bow.
Copyright 2022, RepublicanPress.org