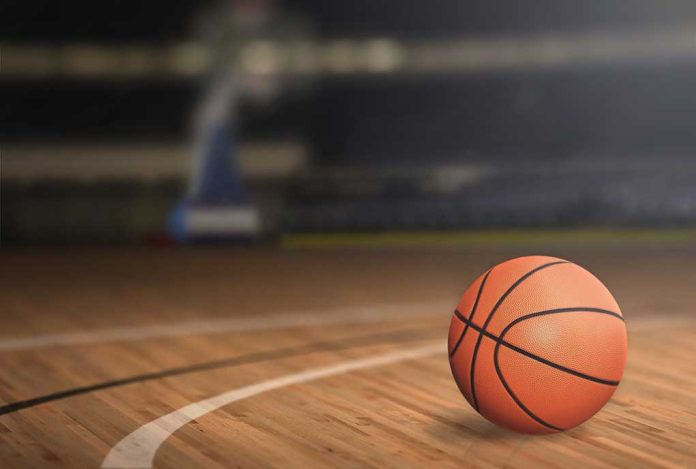 (RepublicanPress.org) – Shots rang out at the University of Alabama in the early morning hours of Sunday, January 15, leading to the death of a 23-year-old woman. Local police officers arrested a player from the Alabama Crimson Tide men's basketball team, charging him with murder for his role in the incident.
That evening, Tuscaloosa Police Department Captain Jack Kennedy held a press conference announcing the arrest of Darius Miles, 21, a reserve forward for the team, and Michael L. Davis, 20. The two men face capital murder charges for the death of Jamea J. Harris since the crime involved shots fired into a vehicle.
According to Kennedy, the driver of the car carrying Harris contacted campus police to report the shooting at about 1:45 a.m. He told officers someone shot into his vehicle, and he returned fire, striking one of the suspects.
Alabama basketball player Darius Miles and another man have been charged with capital murder after a fatal shooting near campus. The university said in a statement Miles has been "removed from the campus."https://t.co/SDYIMvqeb1

— AP Top 25 (@AP_Top25) January 16, 2023
Harris' mother, DeCarla Cotton, posted a brief statement on social media along with a link to an article from a local Fox News affiliate announcing Miles' arrest. She claimed Miles killed her daughter "because she wouldn't talk to him."
Cotton also organized an online fundraiser for her daughter's five-year-old son, Kaine. She described the shooting incident as a "senseless cowardly act."
William White II, an attorney representing Miles, sent a statement to Fox News Digital advising his client "maintains his innocence and looks forward to his day in court." He also related that Miles and his family were "heartbroken" over Harris' death.
The University of Alabama issued a statement extending its condolences to Harris' family and friends. Officials also confirmed that Miles was no longer on the team or on the campus.
Additionally, the Crimson Tide team had recently announced his removal from the team's roster due to an ankle injury. A quick review of the athletic department's website confirmed that Miles' bio was no longer there.
News reports stated that Harris and Davis didn't have connections with the University of Alabama. Likewise, the driver of the vehicle carrying Harris didn't have any connection to the school.
Copyright 2023, RepublicanPress.org