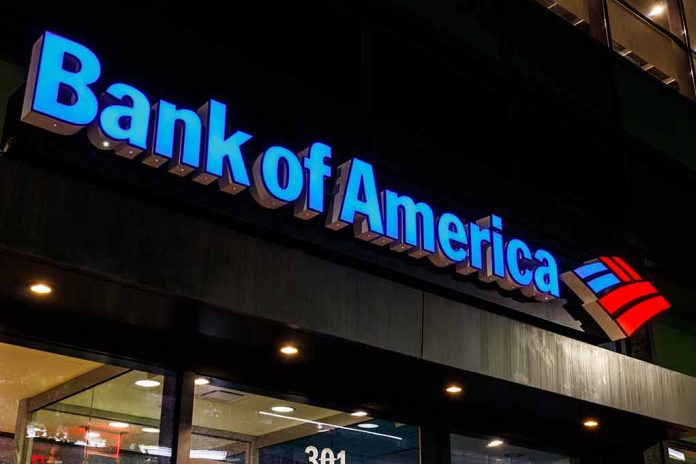 (RepublicanPress.org) – In September 2022, President Joe Biden spoke at a White House Competition Council Meeting about the nation's economy. He said that "junk fees" from places like banks and cellphone companies were hurting American families and called on that oversight panel to lower or eliminate them altogether. A month later, the Consumer Financial Protection Bureau (CFPB) took action — hitting the banks first.
On July 11, the CFPB announced it had ordered Bank of America (BoA) to pay its customers over $100 million to reimburse them for extraneous fees previously charged and other offenses. The entity referred to the infractions as double-dipping fees, deeming them illegal. The bank was also charged a fine of $90 million it must pay to the CFPB, and another $60 million BoA owes to the Office of the Comptroller of Currency (OCC).
Bank of America was ordered to pay more than $100 million to customers for double-dipping on fees, opening accounts without consent and more. https://t.co/RFz7ZNVztk

— ABC News (@ABC) July 12, 2023
The bureau also accused Bank of America of withholding credit card rewards and cash bonuses it promised to pay customers for applying. In addition, BoA employees signed customers up for credit cards without their consent, illegally misusing their private information to fill out applications on their behalf.
That action resulted in fees waged against those same customers. CFPB Director Rohit Chopra said the bank's practices "undermine[d] customer trust." He also said the time of banks engaging in such activity was over.
The CFPB's announcement also noted that BoA serves approximately 68 million people and businesses across the United States. Additionally, the CFPB confirmed the financial institution was the second-largest bank in the US, handling $2.4 trillion in consolidated assets and $1.9 trillion in US deposits at the end of the first quarter of this year.
A BoA spokesperson released a statement to the Daily Caller News Foundation, advising the bank had already "reduced overdraft fees" and halted all "non-sufficient fund fees" a year ago. They said the bank's revenue from those reduced and eliminated fees has "dropped" by over 90%.
Copyright 2023, RepublicanPress.org