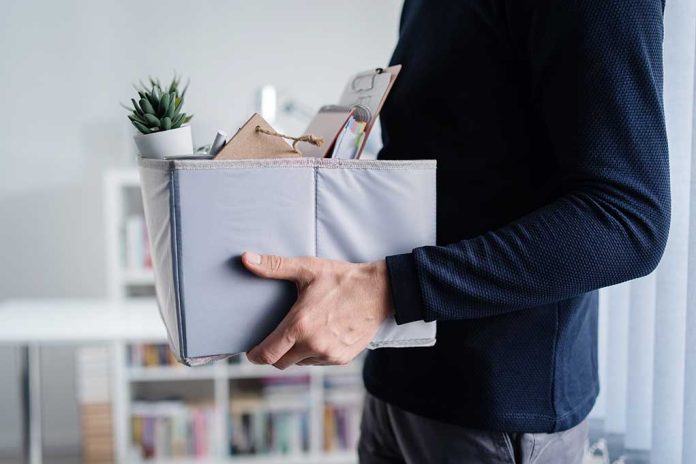 (RepublicanPress.org) – After Florida Governor Ron DeSantis (R) won his second term, he declared during his victory speech that his state would "never ever surrender" to wokeism. The Republican has also focused on education, giving parents in his state more control over what their kids learn in the classroom. Recently, a reporter spoke out after receiving a message from DeSantis' administration — now the journalist is out of a job.
On March 13, the governor issued a press release announcing a roundtable meeting that was supposed to expose the alleged diversity, equity, and inclusion scam in colleges. Axios journalist Ben Montgomery allegedly responded to the announcement, calling it "propaganda" and "not a press release."
Two days later, Vanity Fair staff writer Charlotte Klein stated Axios had fired Montgomery. Director of Communications at Florida Department of Education, Alex Lanfranconi, shared a screenshot of the email sent by Montgomery. He said the communication was in direct response to the department's press release.
This afternoon, Tampa based @axios journalist @gangrey decided to respond to our press release with the below. pic.twitter.com/XkL5nBwZSs

— Alex Lanfranconi (@AlexLanfran) March 13, 2023
Axios confirmed Montgomery was no longer with the organization but wouldn't say why. Editor-in-chief Sara Kehaulani Goo said the company doesn't "discuss conditions of departure" as a general practice. DeSantis' team was quick to respond to the news, with the governor's rapid response director, Christina Pushaw, stating maybe Montgomery would still have his job if he acted like a "journalist" instead of a "propagandist."
Perhaps he should have considered being a journalist, not an activist or propagandist.

— Christina Pushaw 🐊 🇺🇸 (@ChristinaPushaw) March 15, 2023
Although there seemed to be a lot of uproar on Twitter about the slam on DeSantis and his education meeting, Montgomery himself seemed unfazed by the controversy. He responded to Klein's tweet about his alleged firing by telling his followers about the delicious crepes he had for breakfast that morning.
Some personal news: I made crepes this morning for the first time in years. Strawberry compote and whipped cream. They were delicious. https://t.co/1rG4idEZsr

— Ben Montgomery (@gangrey) March 15, 2023
According to the author's biography on the Axios website, Montgomery covered news in the Tampa Bay area and co-authored the company's regional newsletter. As for the roundtable discussion, DeSantis reportedly covered not only diversity, equity, and inclusion initiatives, but critical race theory (CRT) as well. He declared that students in Florida should "receive an education, not a political indoctrination."
Copyright 2023, RepublicanPress.org