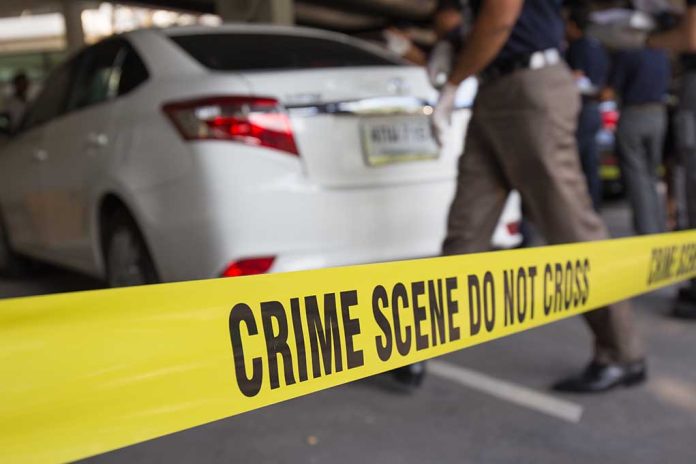 Crime Scene TRAGEDY – Murder Suicide Reported By Officials
(RepublicanPress.org) – A disproportionate number of veterans commit suicide. The Rand Corporation reported that as of 2019, the tragedy occurs at the rate of 27.5 per 100,000 veterans and only 18.2 among adults who didn't serve. The US Department of Veterans Affairs (VA) identified suicide prevention as the highest clinical priority in its latest Strategic Plan. Sadly, law enforcement officials responding to a 911 call in Florida discovered a horrible tragedy upon arriving at the scene.
Fla. veteran kills terminally ill wife and stepdaughter before committing suicide https://t.co/7lrW9u0btf pic.twitter.com/n6ZBzjPj6D

— New York Post (@nypost) May 19, 2022
On May 18, at 6:17 a.m., 911 dispatchers received a call from US veteran Thomas Shultz, 64, threatening to end his life. He shared that he was "in an impossible situation with no way out."
The Hillsborough County Sheriff's Office issued a press release later that day announcing that when officers searched Shultz's property, they found him dead on the back porch from a gunshot wound. They also discovered his wife and stepdaughter dead in their beds with similar injuries. Relatives told investigators both women suffered from terminal illnesses.
RIVERVIEW, FL: 64YO man shot and killed his terminally ill wife and adult stepdaughter, in addition to himself. FULL STORY: https://t.co/ZZXFjOE3Ux
If you're having thoughts of #suicide, call the @CrisisCenterTB at 211. #teamHCSO #mentalhealthawarenessmonth pic.twitter.com/jkPCoX3YK1

— HCSO (@HCSOSheriff) May 18, 2022
Officials from the sheriff's office found a handgun next to Shultz's body and are investigating the incident as a "double murder-suicide." Sheriff Chad Chronister noted this tragic event occurred during Mental Health Awareness month and urged anyone in crisis to seek help.
The National Suicide Hotline offers confidential free support for people experiencing distress. It can be reached at 1-800-273-8255 and starting on July 16, 2022, callers throughout the US can reach out by dialing 988.
Copyright 2022, RepublicanPress.org