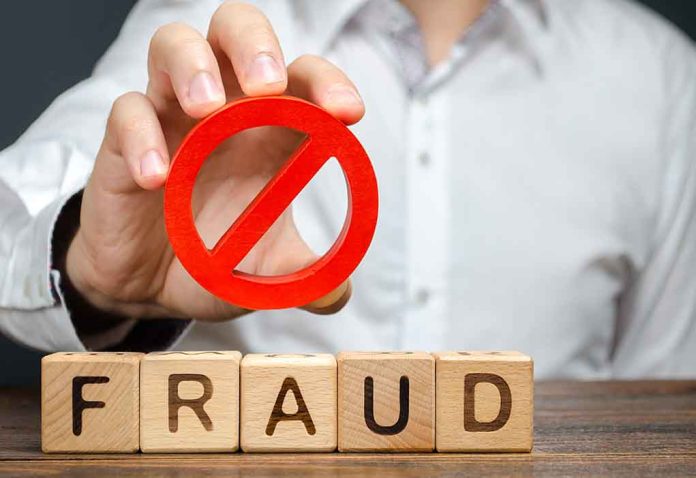 (RepublicanPress.org) – The Department of Justice describes human trafficking as a crime involving a person or persons forcing someone to either work or engage in sex acts against their will. To qualify, the perpetrators can use a variety of means to compel or coerce the victim including physical and psychological tactics in either a subtle or overt manner. A recent rescue operation revealed such victims were tricked into participating in a fraud scam.
43 Malaysian citizens rescued from Peru in telecommunication fraud, human trafficking bust https://t.co/K80TIuikuL pic.twitter.com/OjDGJWdRH1

— Paolo Manzo (@pmanzo70) October 10, 2023
On October 9, The Guardian reported that police in Peru rescued over 40 Malaysians forced to call companies in their home country and Taiwan pretending to be the police, banking institutions, or justice officials. The raid in La Molina found the people were actually human trafficking victims lured into the telecommunication fraud through promising — but fake — job offers.
Activists and officials said the perpetrators approached their victims through social media sites, giving them false hope for securing lucrative jobs in Southeast Asia. Those who fell for the scam were taken to Amsterdam and then to Peru for fake casino jobs. Once they arrived, Red Dragon crime group members stole their passports and phones, leaving them without the means to escape. Once trapped, the victims were forced to play a part in the "Macau scam," defrauding others using romance scams and cryptocurrency schemes.
Two women escaped captivity and contacted the police. In all, the raid saved 43 victims and resulted in the seizure of over $10,000, bank cards, and dozens of mobile phones. Authorities arrested six Taiwanese perpetrators and two from Peru.
The Associated Press reported that officials from the Malaysian Embassy in Lima visited the victims, stating they were in good condition. Inspector-General of Police Tan Sri Razarudin Husain said authorities were taking victim statements. The embassy announced they would soon return home to Malaysia.
Police are still working to identify and find all the recruiters responsible for the human trafficking scheme.
Copyright 2023, RepublicanPress.org