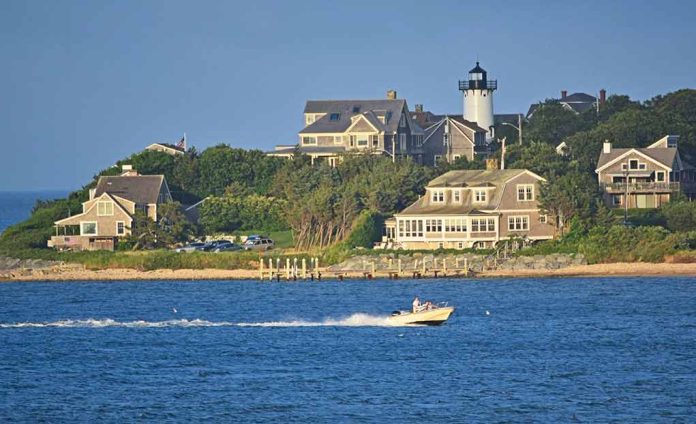 (RepublicanPress.org) – When former President Barack Obama was in the White House, he had a chef staff like all other modern-day US leaders. Part of that crew was sous chef Tafari Campbell, who the Obamas liked so much, they asked him to become their personal chef when they left 1600 Pennsylvania Avenue. Sadly, police recently announced they found the 45-year-old dead in a pond at Martha's Vineyard.
On July 24, ABC News reported that the Massachusetts State Police announced divers from the department's Underwater Recovery Unit retrieved the body of a missing paddleboarder from Edgartown Great Pond. That person was later identified as Mr. Campbell. Police say the former president and his family were not at Martha's Vineyard at the time.
Obama family chef dies in paddleboarding accident on Martha's Vineyard https://t.co/iA15E6FKSd

— Los Angeles Times (@latimes) July 26, 2023
However, the Obamas quickly released a statement about the tragedy. The former US leader and the former first lady said they had the pleasure of getting to know the chef over the years, describing him as not only "creative and passionate" in the kitchen but also a "warm, fun, [and] extraordinarily kind" human being. Campbell had been with the Obamas since they left the White House. They said they considered him a part of their family. In their statement, they mentioned that Campbell had a wife, Sherise, and twin sons — Xavier and Savin.
According to ABC News, Campbell went missing on July 23, and authorities had trouble finding him in the water. After a short break, divers returned to the pond and discovered the body. The MSP Detective Unit and other local police departments are investigating the incident to find out exactly what happened, providing a few details. They found Campbell in eight feet of water about "100 feet from shore." Apparently, he was on vacation when the incident occurred. The reports did not mention whether he was alone at the pond in Massachusetts or vacationing with family or friends.
Authorities have stated they don't believe there's anything suspicious about Camphell's death.
Copyright 2023, RepublicanPress.org