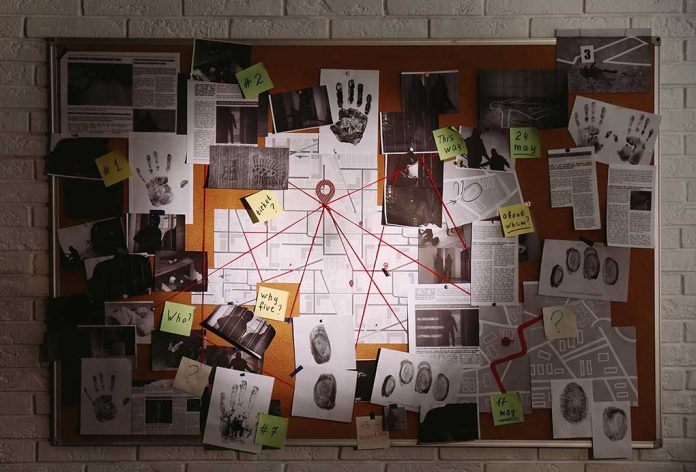 Murder Suspect ARRESTED – After More Than 50 Years!
(RepublicanPress.org) – Although police do their best to solve every single outstanding case, the truth is, some of those crimes grow cold — even murders. Someone shot Montgomery County Special Deputy Sheriff Captain James Tappen Hall in a parking lot and left him for dead in Rockville, Maryland, in 1971. Passersby notified authorities, and emergency services transported him to the hospital, but he didn't recover, and ultimately passed away.
The murder remained unsolved until two officers, Corporal L. Killen and Detective K. Leggett, picked up the cold case in October 2021. They combed over old files and interviews, zeroing in on just one suspect. Less than one year later, on September 1, 2022, they arrested Larry David Smith for the crime.
The Montgomery County Police recently solved the 1971 murder of Capt. James Tappen Hall. pic.twitter.com/XsL3485NEZ

— MyMCMedia (@mymcmedia) September 8, 2022
In 1973, police interviewed Larry David Becker during their homicide investigation but never found enough evidence to investigate him more closely. According to reports, he changed his name to Smith just two years later and relocated to New York, where he lived for the next 47 years. He confessed to slaying Hall more than five decades ago on the day of his arrest.
Police stated the cold case was the oldest unsolved murder in Montgomery County. For at least the past 40 years, Hall's family traveled to Maryland to honor their loved ones alongside those on the force for an annual memorial event.
The fallen officer's daughter, Caroline, relayed her family's happiness about the arrest of Becker, encouraging anyone else going through something similar to never give up hope.
Copyright 2022, RepublicanPress.org