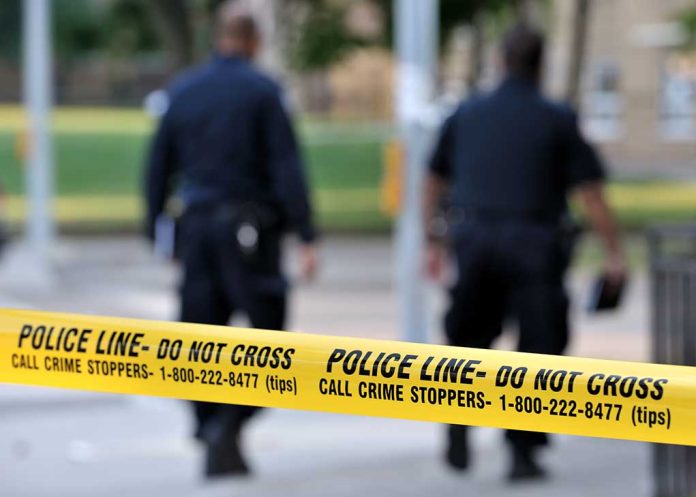 Mystery EXPLOSION Reported – Possible Hoax?
(RepublicanPress.org) – Numerous bomb threats have been called in on college campuses over the last couple of years. However, none of the calls have amounted to a serious attack. Recently, reports of a sudden explosion at a university gave the campus quite a scare.
On September 13, a package was allegedly delivered to Holmes Hall at Northeastern University with an explosive inside. Reportedly, when a staff member opened the parcel, it detonated. Reports said the person in this case only suffered minor injuries. Police evacuated the area, searching the campus to find another device wrapped in another package. Police said the item was "rendered safe" by the bomb squad, a report from The Associated Press said.
A package has exploded on the campus of Northeastern University in Boston, injuring a staffer. Authorities say another suspicious package was found near the city's Museum of Fine Arts, on the outskirts of campus. The FBI is aiding the investigation. https://t.co/Z6KaCfSzIR

— The Associated Press (@AP) September 14, 2022
However, authorities have now reportedly been questioning whether the bombing was a hoax. Officers allegedly found inconsistencies with the victim's statement. An ABC News report suggested police didn't find evidence of an explosion when they looked into the matter. Meanwhile, NBC 10 Boston reported that sources told them the cause of the blast was an "over-pressurized case" rather than an actual explosive.
Boston Police Commissioner Michael Cox held a press conference after the ordeal, announcing the local department, the FBI, and the Bureau of Alcohol, Tobacco, Firearms, and Explosives (ATF) are investigating the issue together. As of now, they have not reported having any suspects, although the individual who opened the package is now reportedly being looked into. The commissioner previously advised the public to "say something" if they see anything suspicious and to call 911 for emergency help.
Northeastern University offered counseling to students and staff the day after the frightening event. Officials announced that the grounds are now safe, and classes on campus resumed on September 14.
Copyright 2022, RepublicanPress.org