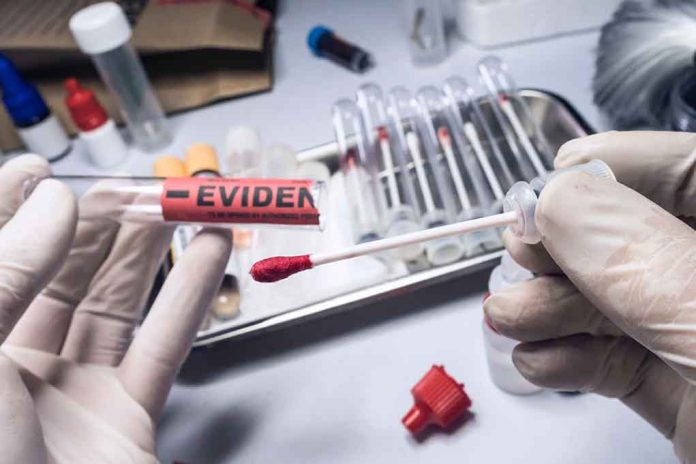 (RepublicanPress.org) – In January 1976, 22-year-old Kyle Clinkscales left his bartending job in LaGrange, Georgia, hopped in his 1974 Ford Pinto Runabout on his way back to college in Alabama, and disappeared. The young man's whereabouts remained a mystery until December 2021, when authorities pulled his Pinto out of a creek in Alabama. Police ran the tag and VIN, which matched Clinkscales' vehicle from all those years ago. The sheriff's office also found human bones and the man's belongings inside the car.
On February 20, the New York Post reported that investigators in Georgia finally confirmed the remains found in the Pinto belonged to Clinkscales. Although authorities solved the mystery of the missing college student's disappearance, his manner of death remains unconfirmed. By the time police pulled the body from the water, 45 years had gone by. In addition, the bones were in the water, so it's unclear how much DNA evidence, if any, investigators will be able to recover.
Auburn University student's remains ID'd nearly 50 years after he disappeared https://t.co/8RpJG4nl4a pic.twitter.com/8YkzV1g7ly

— New York Post (@nypost) February 21, 2023
Former Troup County Sheriff Donny Turner told AL back in 2021 that he was convinced someone murdered the young man. The news source reported that police had two suspects back in 1996. An anonymous source told investigators they heard Ray Hyde and Jimmy Earl Jones talking about Clickscales. Police searched Hyde's property — a literal junkyard — but didn't find anything. Investigators drained a lake near the missing person's house years ago but didn't uncover any clues regarding Clinkscales' disappearance.
Years later, a tip led police to a second lake, which they also drained. Still — nothing. Another report came in from someone who claimed to be an eyewitness to Hyde and Jones pulling Clickscales into a shop after hearing a gunshot. Jones claimed Hyde was the one who shot the student, but investigators couldn't confirm or deny the story because, by that time, Hyde was dead.
Although the former sheriff expressed his belief that Hyde simply moved the body into the lake where he was discovered, investigators have not yet offered any confirmation on what truly happened to Clickscales.
Copyright 2023, RepublicanPress.org