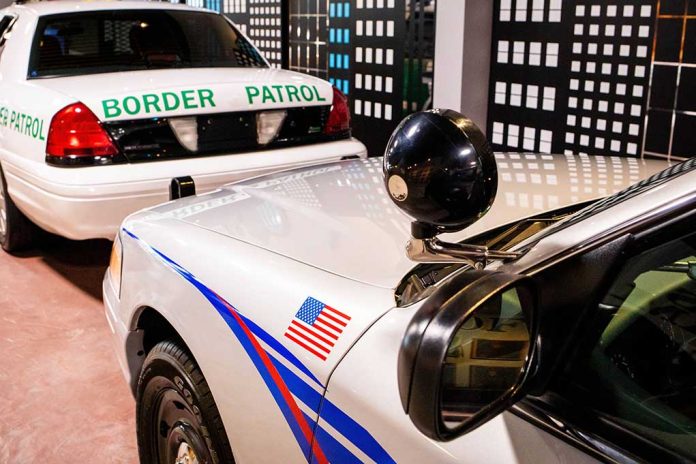 (RepublicanPress.org) – In March 2021, Texas Governor Greg Abbott (R) announced that his office and the Texas Department of Public Safety (DPS) were launching Operation Lone Star. The undertaking's aim was to fight against people and drug smuggling into Texas. Abbott claimed the move was necessary because the Biden administration "refuse[d] to secure the border," causing a crisis. At the end of March, the operation was in full force. Media outlets recently reported that Texas authorities found a stash house in El Paso full of 23 illegal migrants from Mexico, Guatemala, and El Salvador.
On April 4, Fox News reported that the US Customs and Border Protection (CBP) and DPS found over 140 additional migrants in two other stash houses in metro El Paso. DPS spokesperson Lt. Christopher Olivarez said authorities received a tip about the people hiding in houses in the border town. A search of the first home revealed 95 migrants, and the second home was harboring 51 people. Reportedly, they arrived from various Central and South American countries.
Texas DPS, Border Patrol recover more than 140 illegal immigrants from 2 stash houses: 'Slave trade' https://t.co/131c4qwEHI

— Fox News (@FoxNews) April 5, 2023
Authorities arrested the manager of the first home for "harboring illegal aliens" — a federal charge — but there was no word on the person or persons who owned the second residence in the Fox report.
On March 29, Olivarez sat down for an interview with Fox News host Maria Bartiromo to discuss the migrants' capture. He said that traffickers use wristbands on migrants to show how much they paid to get across the US border. He said these groups have turned "mass migration into a multi-billion dollar slave trade." Meanwhile, DHS Secretary Alejandro Mayorkas still refused to call the situation at the border a "crisis" during a recent congressional hearing on the situation at the nation's southern border.
The CBP's El Paso Sector Chief Anthony Good encouraged Americans in the metro area to continue reporting any "suspicious activity" to their office so that authorities can stay on top of any additional stash houses in the area.
Copyright 2023, RepublicanPress.org