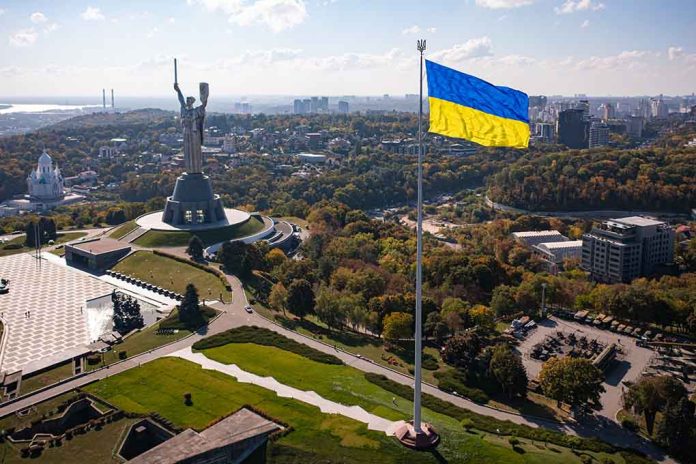 (RepublicanPress.org) – Ukrainian President Volodymyr Zelenskyy formally applied for Ukraine to join the European Union (EU) in late February. The presidents of eight member states called for the country's accelerated admission to the union with the support of European Commission President Ursula von der Leyen. However, Austria recently announced its opposition to granting Ukraine EU membership status.
On Saturday, April 23, Austrian Foreign Minister Alexander Schallenberg spoke out against granting Ukraine full EU membership while attending the 14th European Media Summit in Lech am Arlberg, Austria.
Austria — an EU country — said Ukraine should not be able to join the bloc, which could harm its membership efforts https://t.co/T1hwSKbj3Z

— Politics Insider (@PoliticsInsider) April 25, 2022
Schallenberg expressed concerns regarding Austria's military neutrality, noting that the country isn't impartial militarily. He suggested something less than full EU membership could serve current Ukrainian interests. For example, Schallenberg said Ukraine could participate with the EU in matters regarding energy.
Schallenberg didn't cite any specific objection to granting Ukraine EU membership. However, he did point out that other countries like Serbia had been trying to join the EU for years.
Fox News reported that Ukrainian Foreign Ministry spokesperson Oleg Nikolenko expressed disappointment over Schallenberg's remarks to the Austrian tabloid Heute. According to Nikolenko, a "vast majority" of the population of the EU's member states support Ukrainian membership. He concluded his remarks by calling Schallenberg's comments a "short-sighted" position contrary to European interests.
Do you think Europe should do more to support Ukraine, or do you believe it should remain as neutral as possible?
Copyright 2022, RepublicanPress.org