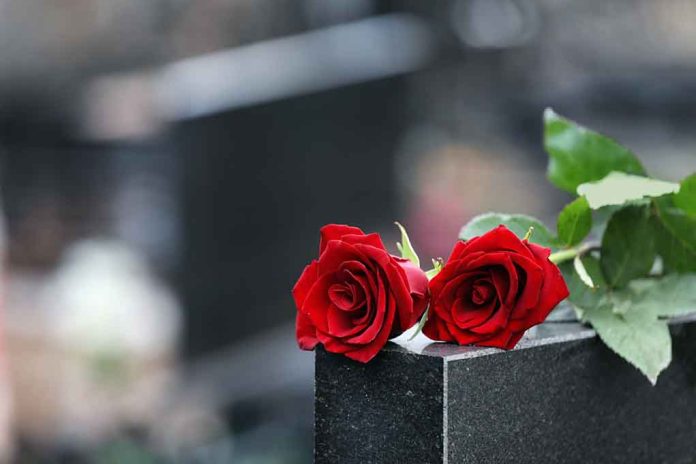 (RepublicanPress.org) – Born in France in 1921, artist Françoise Gilot became well-known not only for her creations but also for her relationship with fellow artist Pablo Picasso. The pair met in a café when she was 21 — he was 40 years her senior. They went on to have two children together; she eventually left him and wrote a tell-all book about their turbulent relationship. The Associated Press reported Gilot knew she wanted to be a painter when she was just five years old, and she accomplished that task.
On June 6, Gilot and Picasso's daughter, Aurelia Engel, announced her mother died in New York at the age of 101. The artist passed away from lung and heart problems at Mount Sinai West Hospital. Engel said her mother was an "extremely talented artist" who left her family with a treasure trove of her life's work. She also promised the family will see to it that her legacy and collection live on. Her paintings have been on display in many museums, including the Museum of Modern Art and the Metropolitan Museum of Art (MoMA).
Gilot married another artist, Luc Simon, after leaving Picasso in 1953. After Gilot's relationship with him ended, she married American virologist Jonas Salk, and they were together until his death in 1995. Although she shared her time between the United States and Paris during their relationship, she moved to America full-time after Salk passed away, settling in New York.
Gilot's father was concerned about his daughter pursuing a living as an artist, insisting she become a physicist — she "refused completely" but agreed to study law. She eventually left law school and pursued the life she always dreamed of as an artist. Sotheby's vice chairman for global fine art, Simon Shaw, said she was already an established artist by the time she met Picasso.
The AP quoted Engel as saying both her mother and Picasso felt "art was the only thing in life worth doing." Gilot's daughter said her talented mother was a brave soul who always pushed through her fears and took risks "no matter what."
Copyright 2023, RepublicanPress.org