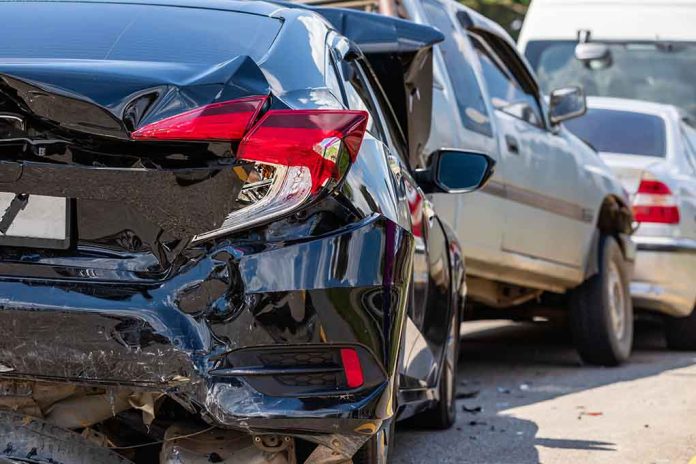 (RepublicanPress.org) – Every so often, a story comes along of someone using their talents for the good of their community. That's precisely what Steven Pringle, an Army veteran and bike mechanic, did this year. However, an accident tragically prevented this man from continuing to do his work of delivering free bikes to kids.
Steven Pringle, 57, was driving in Punta Gorda, Florida, the day before Thanksgiving when he went through an intersection that was missing a stop sign due to Hurricane Ian. His truck and trailer collided with another car, causing his vehicle to hit a pole and flip, killing him.
Pringle was pulling a trailer full of bikes he intended to give away to kids when he died. The bicycles came from his shop, Build a Bicycle – Bicycle Therapy, which he started recently after having a spiritual awakening.
Steven Pringle, 57, A Michigan Army veteran who turned his life around with a bike shop died in a crash on Nov. 23 while delivering free bikes to children in Florida affected by Hurricane Ian, his family said. https://t.co/OhEN3X4XvK

— KION News Channel 46 (@KION546) December 12, 2022
Pringle left behind six children and five grandkids. Many people shared their appreciation for Pringle's life, including his daughter Torri Pringle, who told the Detroit Free Press how her father "really found God and really felt like God was with him in everything he did." His family members also set up a GoFundMe for him after his death, hoping to use the donations for his service and to keep his charity work going "as long as possible."
Copyright 2022, RepublicanPress.org