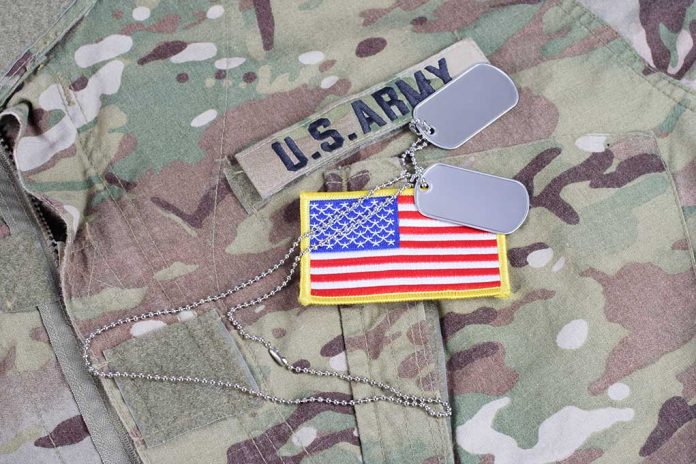 Army BACKPEDALS After Shocking Announcement – A Complete Reversal!
(RepublicanPress.org) – It is standard practice in all five branches of the United States armed forces to require at least a high school diploma or General Educational Development (GED) certificate to enlist for service. On June 23, the Army announced it would be dropping the requirement as long as recruits sign up and head to basic training before October 1. However, after only a week, officials have reportedly reversed the decision.
The Army planned to drop the diploma mandate while maintaining several other requirements for active duty enlistment, including a score over 50 on the Armed Services Vocational Aptitude Battery (ASVAB), being over 18 years old, and meeting certain job qualifications. The move was the second made by the service in hopes of boosting recruiting numbers.
An opportunity not only to join the Army but also to earn your diploma or GED while you serve. Leaders, encourage these new recruits to visit the Army Education Centers and earn their diploma or GED. pic.twitter.com/Pgxv7bNAbi

— Bernard House (@PMSUTMArmyROTC) June 24, 2022
The Army reportedly reversed the move following online criticism. However, one anonymous official told Military.com that the option might not be completely off the table in the future, pointing out that military service could be a viable job for someone who meets certain criteria and scores well on the ASVAB, even if they don't have a diploma.
The military branch has recently implemented other policies to help boost recruiting. On June 22, the Army eased its tattoo policy. While recruits must not have tattoos on their face or parts of their head, they can have the art in other places like hands, between the fingers, and neck.
The military branch is also offering various bonuses when recruits sign up for specific careers in an effort to attract more willing participants into service.
What do you think about allowing young people into the Army without a high school diploma or GED? Is it a policy the branch should consider again in the future?
Copyright 2022, RepublicanPress.org