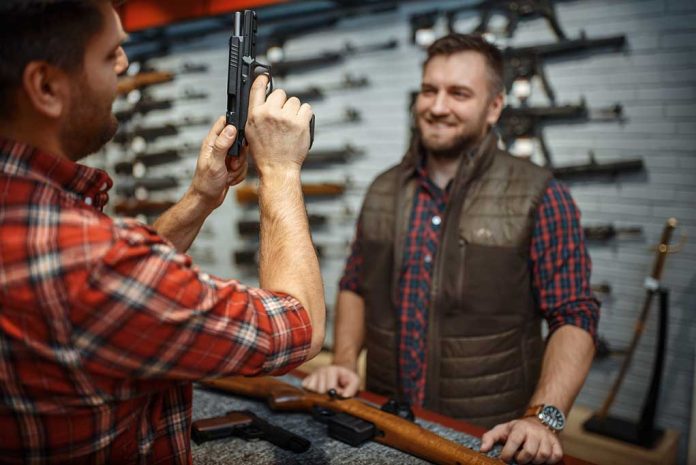 (RepublicanPress.org) – President Joe Biden continues trying to push gun control measures through target executive actions and with the support of his Democratic accomplices. Meanwhile, Arizona lawmakers are doing their best to support firearms manufacturers at home.
On March 29, the Arizona Senate Appropriations Committee voted to advance HB2473 to the full Senate along party lines. The measure already passed in the state House 31 to 28 in February.
If the measure passes, it will amend a section of Arizona Revised Statutes. The addition will prohibit government entities from granting taxpayer-funded contracts to any for-profit company with 10 or more full-time employees who discriminates against a firearm entity.
State Representative @RepFrankCarroll: Arizona Must Prevent Discrimination Against Lawful Firearm Industry. Committee testimony underscores necessity for anti-discrimination protections. https://t.co/cCTOGelMFl #HB2473 #azleg pic.twitter.com/xQeWg0vRDy

— Arizona House Republicans (@AZHouseGOP) March 31, 2022
Additionally, any company obtaining a contract with an Arizona government entity must agree that it won't discriminate against a firearms entity for the duration of the agreement. The amendment defines a "firearm entity" as any "manufacturer, retailer, wholesaler, supplier, and distributor" who provides firearms, firearms accessories, or ammunition to the public.
The Daily Wire recently reported that Ruger Firearms Vice President of Operations Tim Lowney told Senate Appropriations Committee members that Bank of America (BoA) recently ended its decades-long relationship with the company. Lowney alleged that BoA told him it would no longer provide banking services to Ruger because it manufactures weapons.
According to the report, Citigroup refuses to conduct business with firearms distributors that sell guns without a background check or to individuals younger than 21. The multinational investment banking and financial services company also reportedly declines to provide accounts to companies who provide bump stocks and high-capacity magazines.
What do you think about banks restricting firearms manufacturers and distributors?
Copyright 2022, RepublicanPress.org