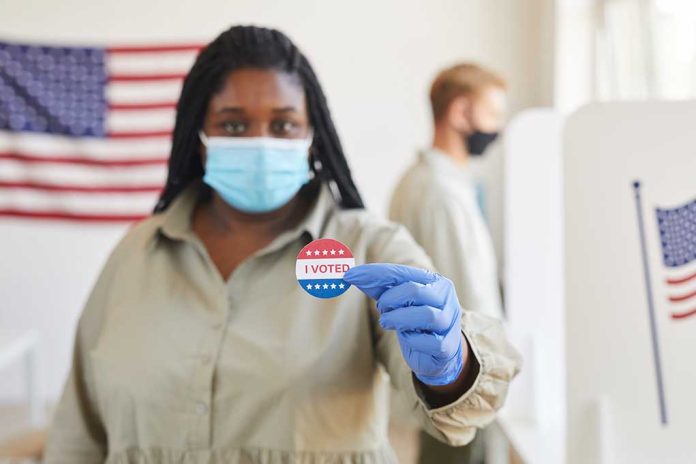 (RepublicanPress.org) – Controversy continues to rage regarding alleged voting irregularities and accusations of election fraud in the 2020 presidential election. Concern regarding future election security has compelled several states to enact new laws. Arizona Republicans recently filed a legal action seeking to end or modify absentee voting.
On Friday, February 25, lawyers filed a suit on behalf of the Arizona GOP with Arizona's Supreme Court aimed at changing or doing away with early voting in the state.
A GOP lawsuit filed Friday argues absentee voting is unconstitutional and should be eliminated in Arizona. https://t.co/fCTpEjfR0I

— 12 News (@12News) March 1, 2022
The attorneys argued in court documents that "in-person voting at the polls" is the only constitutionally permissible "manner of voting in Arizona." They pointed to a constitutional provision saying state initiatives proposed by citizens are decided "in such [a] manner that the electors may express at the polls."
The lawsuit asks Arizona Supreme Court justices to declare absentee voting unconstitutional. However, the odds could be stacked against the Republicans considering the state adopted the procedure in 1991, and roughly 90% of participants in recent elections voted using the state's vote-by-mail system.
For that reason, the lawsuit also asks the court to consider removing the "no-excuse" provision, which allows anyone to vote absentee without providing a reason why they can't submit their ballot at a polling station.
What do you think about absentee voting? Have you ever voted by mail?
Copyright 2022, RepublicanPress.org