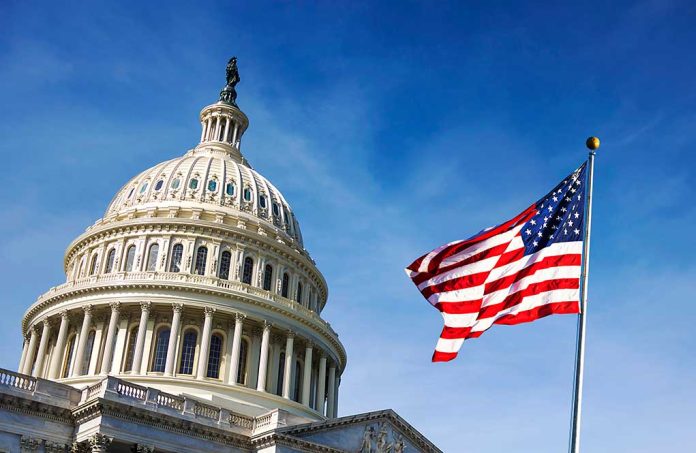 (RepublicanPress.org) – Democrats and Republicans rarely agree on anything in Washington, DC, these days. However, lawmakers made an exception and recently issued a bipartisan call for the termination of the Architect of the Capitol (AOC), the head of the federal agency tasked with overseeing the maintenance, operation, and preservation of the US Capitol Complex buildings and grounds, amid stunning accusations of potentially criminal conduct.
Brett Blanton faced bipartisan calls for his resignation after an inspector general's report last fall cited him for "administrative, ethical and policy violations" and said the investigation found "evidence of criminal violations."https://t.co/J9mADyRXjX

— USA TODAY (@USATODAY) February 14, 2023
On February 13, an unnamed White House official told news agencies that President Joe Biden fired AOC Brett Blanton earlier that day. This decision was reportedly reached after administration officials did their "due diligence."
In October 2022, the Office of the Inspector General (OIG) released a 10-page executive summary of its investigation into allegations that Blanton "abused his authority, misused government property, and wasted taxpayer money." The OIG reported it uncovered "overwhelming evidence" that Blanton and members of his family repeatedly "misused" government "vehicles intended for home-to-work use."
Shoring up that accusation, investigators estimated that Branton should have logged about 10,000 miles on three government vehicles assigned to him from mid-January 2020 through the end of February 2022. Instead, vehicle logs indicated he recorded 29,201 miles. The OIG report went on to accuse the former Architect and his family of logging 18,853 unauthorized miles on the cars in the Washington, DC, metro area, Florida, South Carolina, and West Virginia.
Report Accuses Blanton and Family Members of Misrepresenting Their Position
Blanton's responsibilities included membership on the US Capitol Police Board. As such, he received USCP credentials, and his government-issued vehicles were outfitted with lights, sirens, a police radio, and a satellite phone. However, his credentials "do not delegate law enforcement authority," according to the OIG report.
Nevertheless, the summary accused Blanton and his family members of mispresenting themselves as law enforcement officials by driving in his government-assigned vehicles with emergency equipment activated. In one instance, Blanton reportedly pursued another vehicle involved in an alleged hit-and-run incident with his daughter's boyfriend using his government vehicle.
The Architect of the Capitol, Brett Blanton, no longer has my confidence to continue in his job. He should resign or President Biden should remove him immediately.

— Kevin McCarthy (@SpeakerMcCarthy) February 13, 2023
Biden decided to fire Blanton shortly after House Speaker Kevin McCarthy (R-CA) posted a statement on his Twitter account demanding his resignation or termination.
Copyright 2023, RepublicanPress.org