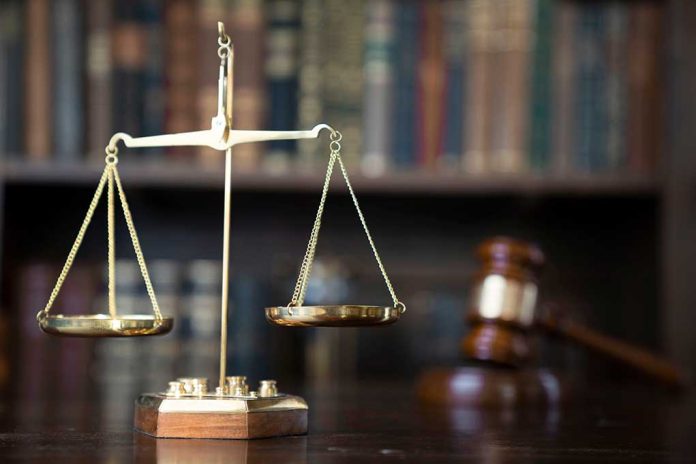 (RepublicanPress.org) – From January 2017 through the end of former President Donald Trump's stint in the White House, Peter Navarro served first as the National Trade Council director. He then went on to lead the Office of Trade and Manufacturing Policy. In 2022, the Department of Justice filed a lawsuit against the former official, claiming he was violating the President Records Act by retaining presidential records that belonged to the National Archives.
On April 12, Navarro lost his appeal to keep the governmental records. More than a month ago, POLITICO reported US District Court Judge Colleen Kollar-Kotelly rejected the former official's position on the matter, ordering him to turn over hundreds of emails from the personal ProtonMail account he used while serving in the Trump administration. An appeals panel of three judges upheld Kollar-Kotelly's ruling, keeping the order in place to return the records to the National Archives.
Kollar-Kotelly immediately responded after the rejection, stating Navarro must hand in the 200 to 250 records "on or before" April 14. She also demanded the former official comb through his correspondence to identify any other records that belong to the archives. For that order, the judge gave until May 8 to comply.
JUST IN: Appeals court panel denies Peter Navarro's attempt to stay the district court ruling that required him to return 200-250 presidential records he kept after leaving the Trump White House.

Earlier: https://t.co/S19fTVQyrT pic.twitter.com/XfFbuGoPfL

— Kyle Cheney (@kyledcheney) April 12, 2023
Navarro previously admitted the communications in question belong to the federal government but said not only would turning them in violate his Fifth Amendment rights, but the government had no way to compel him to turn in the documents. The court disagreed.
NBC News reported the appeals panel, which consisted of one judge appointed by Trump and the other two appointed by former President Barack Obama, concluded there was "no public interest" in the former official keeping the records. However, it also stated that Congress "recognized" Americans do have an interest in the correspondence returning to the National Archives.
Navarro can appeal to the full Court of Appeals for DC.
Copyright 2023, RepublicanPress.org