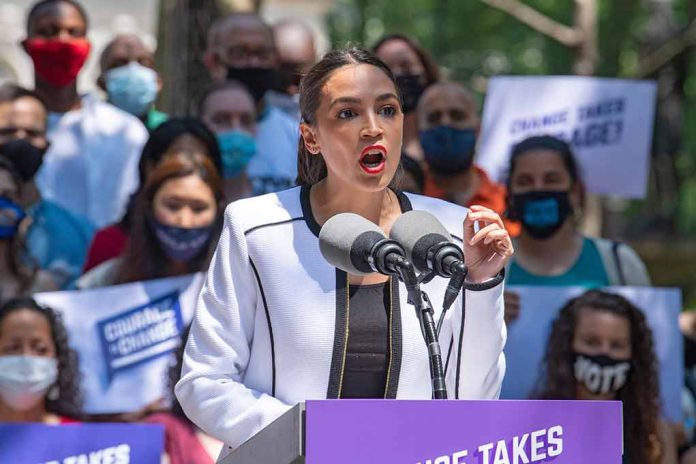 (RepublicanPress.org) – In May, ProPublica reported that Supreme Court Justice Clarence Thomas had received expensive gifts and trips over the span of several years from Republican megadonor Harlan Crow. The claim called Thomas' impartiality into question and raised the issue of ethical standards on the court, prompting Congress to request Chief Justice John Roberts to testify about the matter — he refused.
On June 20, ProPublica reported that SCOTUS Justice Samuel Alito also took a luxury vacation on another Republican megadonor's dime. In response, Representative Alexandria Ocasio-Cortez (D-NY) suggested that Congress subpoena Roberts about the scandals, given his previous refusal to comply with the legislative body's earlier request. Ocasio-Cortez also suggested that Congress begin an investigation into the matters and pass legislation binding the court to strict ethical guidelines.
The New York legislator went one step further, suggesting the issue of impeachment should be on the table for justices who step out of line. However, only one justice, Samuel Chase, has ever been impeached by the House and the Senate subsequently acquitted him in 1805.
AOC: If Chief Justice Roberts will not come before Congress for an investigation voluntarily, I believe that we should be considering subpoenas… pic.twitter.com/a7XwkQ1oN9

— Acyn (@Acyn) July 2, 2023
Before Senator Dianne Feinstein (D-CA) returned to the Senate, the Upper Chamber didn't have the votes to issue a subpoena for Roberts should the suggestion face party opposition. Now that the California lawmaker is back, Democrats in the Senate would have the votes to overcome that potential hurdle.
After Thomas' scandal became public, but before Americans learned about Alito's apparent indiscretions, US Senate Judiciary Committee Chairman Dick Durbin (D-IL) called a committee hearing to discuss Supreme Court ethics. He said the meeting was necessary because the high court "refused" to properly address the issue themselves. Durbin said in the hearing that impartiality amongst SCOTUS justices was "critical to our democracy," and Americans needed to know those sitting on the court were not "bought or influenced" when making decisions.
Since then, the issue has become more dire, and Ocasio-Cortez believes Congress should use all the power at its disposal to address and solve the problem.
Copyright 2023, RepublicanPress.org