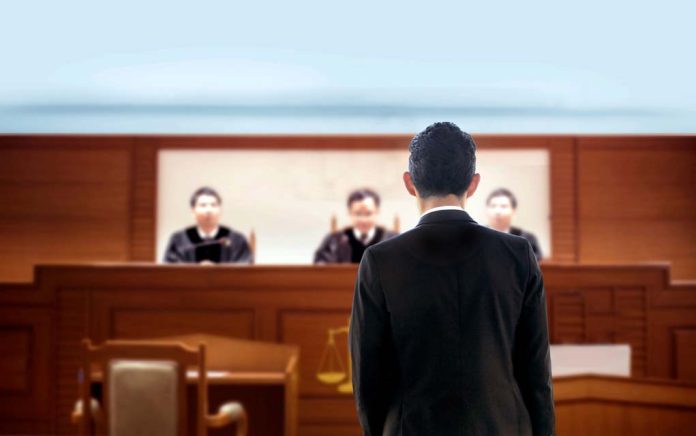 (RepublicanPress.org) – On November 19, Anderson Lee Aldrich walked into Club Q in Colorado Springs, Colorado, armed with a rifle and a handgun, and allegedly opened fire on the crowd. In the end, five people died, and nearly two dozen others suffered injuries during the attack. The casualty count could have been higher if not for the brave actions of a couple of club-goers who subdued the suspect. Police arrested and held Aldrich without bail, and now the suspect has been charged.
On December 6, prosecutors officially charged the defendant with 305 murder, attempted murder, assault, and bias-motivated charges. Aldrich is also charged with 71 sentence enhancers which would bring about harsher sentences if convicted.
Anderson Lee Aldrich was formally charged with 305 charges including murder, attempted murder, assault in the first degree, and hate crime charges. A presser with 4th Judicial District DA Michael Allen will begin shortly. https://t.co/K1aPVXoqKa

— justin reutter (@jayreutter1) December 6, 2022
El Paso County District Court Judge Michael McHenry ordered the suspect's arrest affidavit unsealed by the end of December 7. After the hearing, Fourth Judicial District Attorney Michael Allen was tight-lipped about the evidence against the defendant, stating he believed the state had enough to prove the crimes.
One of the owners of Club Q, Matthew Haynes, said the hate crime charges prove Aldrich was targeting the LGBTQ+ community, according to a statement reported on by multiple news outlets. He urged those listening to his words to "speak up" for members of the group because everyone has the "right to be safe."
A preliminary hearing will take place on February 22, and if there is a jury trial, that likely won't occur until some time in 2024.
Copyright 2022, RepublicanPress.org