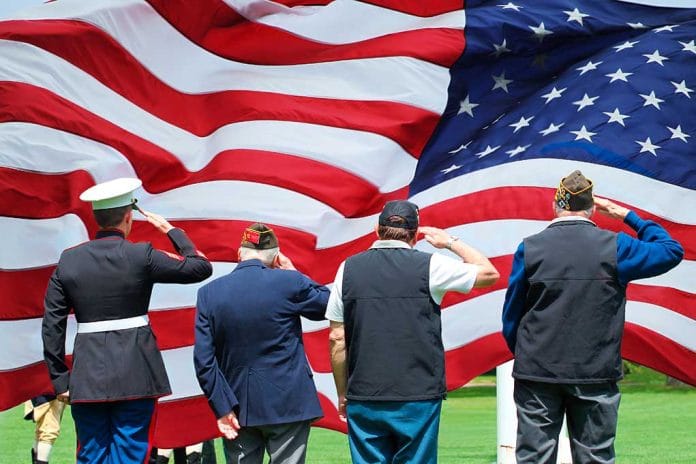 (RepublicanPress.org) – Tom Brokaw popularized the term "The Greatest Generation" in his 1998 book profiling Americans who came of age during the Great Depression and served in the military during World War II. The Pew Research Center reported that roughly 300,000 American veterans were still alive as of May 8, 2020, the 75th anniversary of the end of the war in Europe. Sadly, America recently lost another war hero.
On Wednesday, January 5, the National World War II Museum announced the death of Mr. Lawrence N. Brooks. He was the country's oldest known surviving veteran of that war at 112 years of age.
The National WWII Museum is deeply saddened by the loss of beloved WWII veteran Mr. Lawrence Brooks, who passed away this morning. At 112 years old, he was the oldest surviving WWII veteran in the country.

— National WWII Museum (@WWIImuseum) January 5, 2022
The New Orleans-based museum noted that Brooks was more than a great American hero. He was a valued friend who celebrated his birthday with them beginning on his 105th birthday in 2014.
Film actor Gary Sinise posted a heartfelt tribute to Brooks and a photograph of them together when Brooks was 106 years old.
An American hero passed away this morning. Lawrence Brooks, the oldest living WWII vet at 112 years old.
Here we are at National WWII Museum in New Orleans when he was 106 years old. He certainly had an incredible long life.
God bless you sir. An honor to know you.
Rest In Peace pic.twitter.com/8mfbGuNmxG

— Gary Sinise (@GarySinise) January 5, 2022
The National WWII Museum also posted a Memoriam to Brooks shortly after his death. Brooks served in the 91st Engineer Battalion during the war after the Army drafted him at the age of 31. After the war, he worked for roughly 40 years before retiring in his 70s.
Brooks is survived by four children and numerous grandchildren, great-grandchildren, and even one great-great-grandchild.
Copyright 2022, RepublicanPress.org