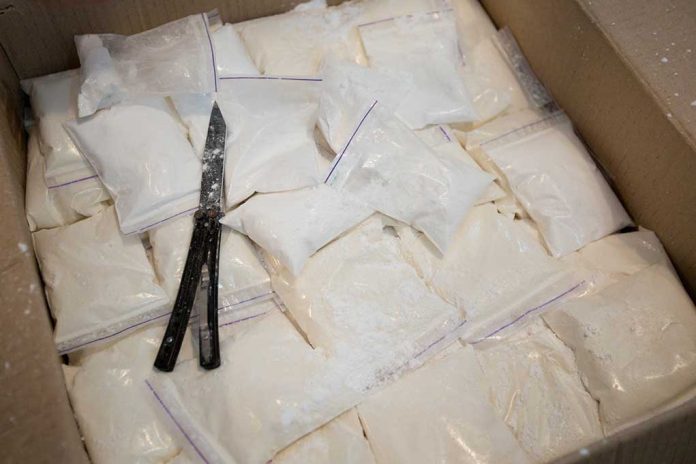 American Teacher Caught In CRAZY Drug Scheme
(RepublicanPress.org) – Recently, the Taiwan Ministry of Justice Investigation Bureau busted an amphetamine production operation in the city of Taitung, located on the southern portion of the island. Among the four arrested was an American English teacher who allegedly turned his bar into a covert drug-making facility. Authorities discovered the shady business after receiving a tip that two of the men, who had been previously arrested on similar charges, were up to their old tricks in plain sight.
American teacher busted for operating amphetamine factory in Taiwan https://t.co/EpvdP9EY30 pic.twitter.com/MjYJk14ilW

— New York Post (@nypost) July 28, 2022
The Taiwanese investigation showed the teacher, identified simply as Lin, turned his establishment into a place fit for the operation and used a nearby warehouse for storage. Not surprisingly, they found the American was also transporting drugs. The sources did not mention whether the amphetamines were making their way to the US, which has its own growing issues with surging overdose deaths.
During the bust on March 11, police confiscated more than 2.5 pounds of the manufactured stimulant, 21 pounds of unfinished product, and raw materials and equipment used in production, according to the New York Post. Authorities found the accused drug operators chilling on the second floor of the bar when they entered the building.
The suspects were arrested and charged with violating the country's Narcotics Hazard Prevention Act and are currently in custody in Taiwan.
Copyright 2022, RepublicanPress.org