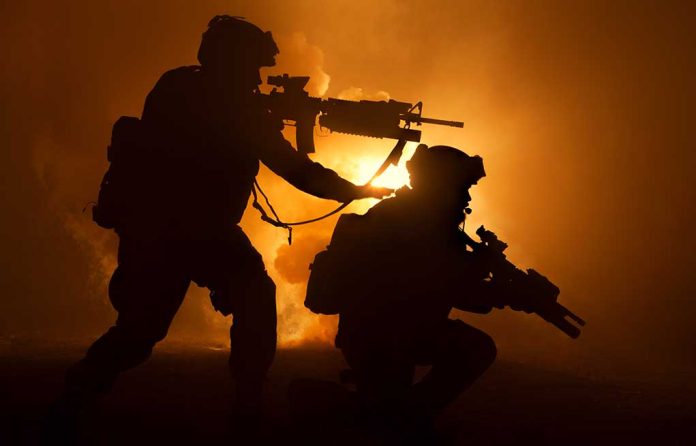 (RepublicanPress.org) – It's been roughly three weeks since Russian troops entered Ukraine. While the conflict consumes daily television reports, the war itself remains far removed from most Americans' day-to-day lives. However, the recent death of an American filmmaker in Ukraine brought the situation closer to home for people in the United States.
The Associated Press reported that acclaimed filmmaker Brent Renaud died on Sunday, March 13, at a checkpoint near the capital city of Kyiv after Russian troops reportedly fired on his vehicle shortly after they passed through the barrier.
American journalist Brent Renaud was killed in Ukraine while gathering material for a report about refugees Sunday in Irpin, a Kyiv suburb that has been the site of intense shelling by Russian forces in recent days.https://t.co/uoLnhQLHOJ

— The Associated Press (@AP) March 14, 2022
Another passenger in the car, American reporter Juan Arredondo, said the two men were filming refugees fleeing the area and decided to travel to another location to obtain additional footage. Arredondo told Italian journalist Annalisa Camilli he received gunshot wounds to the lower back, and Renaud was shot in the neck.
🔴🔴 Two American journalist shot by Russian at Irpin bridge. One is under surgery at the main hospital in Kyiv and the other was shot at the neck. pic.twitter.com/9lihX1JJ58

— annalisa camilli (@annalisacamilli) March 13, 2022
State Department officials confirmed it offered consular assistance to family members but declined to comment further on the incident out of deference to Renaud's survivors.
State Department spokesperson Ned Price posted a Tweet expressing the department's horror at the death and injury of filmmakers, journalists, and other noncombatants at the hands of Russian forces.
We are horrified that journalists and filmmakers—noncombatants—have been killed and injured in Ukraine by Kremlin forces. We extend condolences to all those affected by this horrific violence. This is yet another gruesome example of the Kremlin's indiscriminate actions.

— Ned Price (@StateDeptSpox) March 13, 2022
What do you think about filmmakers and journalists risking their lives in combat zones?
Copyright 2022, RepublicanPress.org