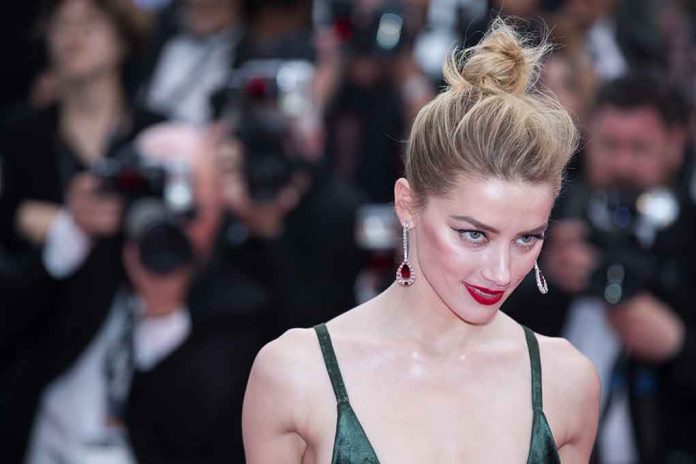 Amber Heard WON'T Let It Go – She's Back at It!
(RepublicanPress.org) – On June 1, a jury in Fairfax, Virginia, awarded $15 million in compensatory and punitive damages to actor Johnny Depp in his defamation suit against his ex-wife, Amber Heard. Although state law required a reduction of the punitive damages, lowering the amount to $10.35 million, the actress' lawyers recently filed a lengthy motion to have the verdict entirely set aside.
Amber Heard's legal team filed a motion requesting that the verdict of the defamation trial against her ex-husband Johnny Depp be tossed, including the $10.35 million in damages awarded to Depp by the jury https://t.co/fZMco2fxee

— Yahoo (@Yahoo) July 5, 2022
Attorneys Ben Rottenborn and Elaine Bredehoft claim the "verdict is excessive," as they feel the evidence does not support how the jury ruled in the case. Heard's lawyers also claimed the evidence reached back into the past further than it was supposed to — back to 2016. The 43-page document reportedly reiterated all defense arguments used during the trial, to which the actress lost.
Experts believe the actress lost her case in large part because she allegedly exaggerated stories, blatantly lied, and was generally unlikable. The first two factors spoke to her credibility, and the evidence was largely in Depp's favor.
Judge Penney Azcarate will review the motion and decide whether or not to throw out the verdict. If rejected, Heard stated she plans to appeal, and the clock is ticking. She must file an appeal within 30 days of the judgment date and must pay upfront costs equal to the damage amount plus interest — an amount her lawyers claim she doesn't have.
Copyright 2022, RepublicanPress.org