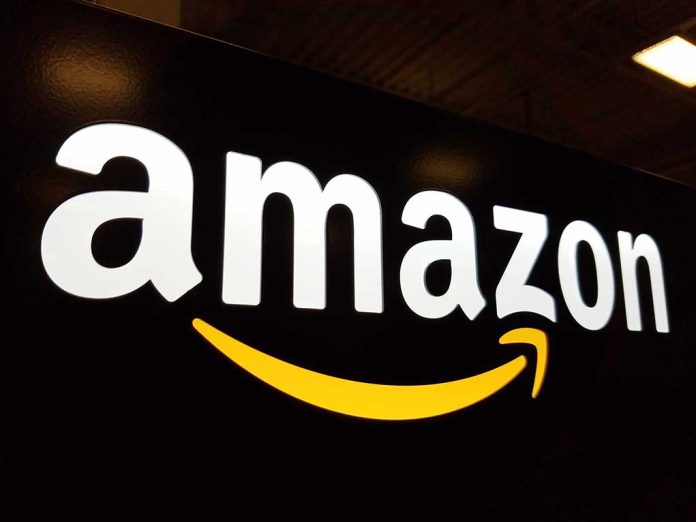 Amazon Staff Reportedly Traumatized By These Books
(RepublicanPress.org) – It seems the Left will use anything to promote its talking points, including taking an entire book and a tweet about it out of context. According to Libs of TikTok, Amazon recently held a video conference to talk about one of the most popular LGBTQ+ books on the retail giant's site. Employees called it "traumatic" and said it will promote hate and seemed to strategize on how to get it banned from the site or at least demoted, so it doesn't show up in listings.
Written by Daily Wire's Matt Walsh, the book titled "Johnny The Walrus," tells the tale of a little boy who uses his imagination to pretend he's different things, as most kids do doing childhood. However, what happens next is what has Amazon employees in an uproar.
During a meeting, they addressed a part in the book where the community says Johnny has to choose between being a walrus and a human. Then, they take it far out into left field and say this is going to teach kids to bully transgender people into committing suicide. One of the employees chokes up and says, "it is one hell of a problem."
Amazon leadership held a session for employees dealing with the "trauma" of Matt Walsh's book becoming a best seller and dealing with his trolling. They strategize on how to demote it on their site and claim he will get people killed. @MattWalshBlog broke them. pic.twitter.com/AKH8ihO0iV

— Libs of TikTok (@libsoftiktok) April 26, 2022
According to the Daily Wire, the Amazon employees also take Matt Walsh's tweet about the book out of context, saying he was celebrating the fact that he was promoting hate. In fact, he was simply saying he had the number one book in the category on Amazon.
I now have the number one LGBT book in the country. Any further criticism of me or my book is now homophobic. Checkmate. pic.twitter.com/MP8VPZBEGx

— Matt Walsh (@MattWalshBlog) December 5, 2021
Additionally, the Amazon members called out Walsh for a book that's not even out yet, titled "What Is A Woman." They claim he has no business even writing a book like that because he's male.
What do you think about the Amazon employees' take on Walsh's books? Do they have a point, or is it simply a means of stirring up drama?
Copyright 2022, RepublicanPress.org