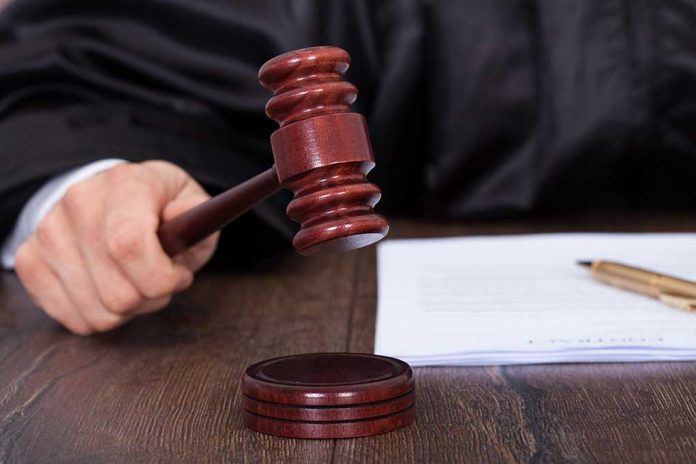 (RepublicanPress.org) – On April 6, a multi-agency federal task force raided a Washington DC apartment complex. They arrested two men for allegedly impersonating Department of Homeland Security (DHS) officers.
An affidavit submitted to the US District Court of the District of Columbia by FBI Special Agent David Elias also alleged the two men, Arian Taherzadeh and Haider Ali, attempted to curry favor with US Secret Service (USSS) agents working on the security details for President Joe Biden, First Lady Jill Biden, and Vice President Kamala Harris. Elias also alleged the men tried to ingratiate themselves with at least one DHS official.
US Magistrate Judge G. Michael Harvey held a series of detention hearings for Taherzadeh and Ali. Federal prosecutors argued the two men were a flight risk and presented an ongoing threat to others. However, Judge Harvey sided with the defendants and ordered their release on personal recognizance bonds in an hour-long hearing conducted on Tuesday, April 12.
Prosecutors Presented Their Case to Hold the Defendants Without Bail
On Saturday, April 10, prosecutors filed an 11-page memorandum supporting their motion for detention. They argued that the government's fast-moving investigation found disturbing evidence surrounding the defendant's activities.
For example, prosecutors said the two men possessed fake law enforcement badges, assorted surveillance equipment, forced entry tools, illegal firearms, and high-capacity ammunition magazines. Additionally, prosecutors claimed the defendants had lied about their identities for years and "corruptly enlisted" the assistance of a federal law enforcement agent to conceal evidence.
Federal prosecutors also argued the two men presented a public safety risk and were both flight risks.
US Magistrate Judge Harvey Hands Down His Ruling
The Wall Street Journal reported that Judge Harvey questioned prosecutors' assertion that the interests of justice and public safety were served by holding Taherzadeh and Ali in jail while they awaited trial. According to him, the men's actions did not pose a serious threat to society. Instead, he characterized their alleged crimes as "sophomoric."
The judge also said that prosecutors failed to submit convincing evidence the two men acted on behalf of foreign states, attempted to extort USSS agents, or compromised national security through their alleged activities.
Judge Harvey said the courts had tried "significantly worse and more dangerous… impersonation cases" without incident in the past. Although he released the defendants on their own recognizance, he did order their release contingent upon their enrollment in a high-intensity supervision program.
What do you think? Was this a good decision, or do you think prosecutors failed to make their case for the continued detention of the two suspects?
Copyright 2022, RepublicanPress.org