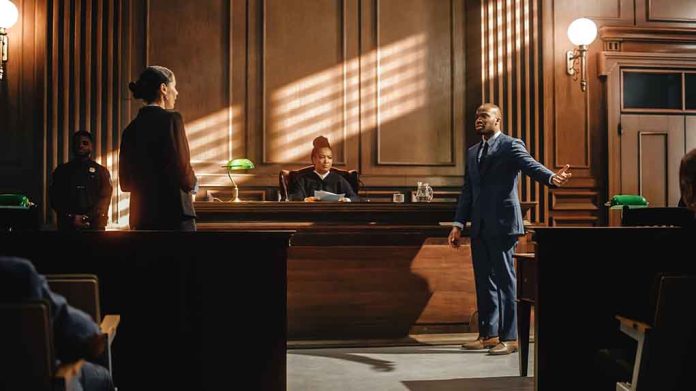 (RepublicanPress.org) – In June 2021, disgraced former South Carolina Attorney Alex Murdaugh murdered his wife, 52-year-old Maggie, and his 22-year-old son Paul. Police didn't arrest him for the crime until about a year later. However, months after the killings, authorities picked him up on other charges — two counts of obtaining property by false pretenses. After his housekeeper died in his home in 2018, he filed a claim with his insurance company, collected $4.3 million, and never gave a dime to the woman's family — as he had promised.
On May 2, the New York Post reported that Murdaugh's lawyers have said he is backtracking on his story about the circumstances surrounding his housekeeper's death. Originally, he said the woman, Gloria Satterfield, tripped over his dogs, leading to the fatal fall. Now, a legal filing obtained by the outlet states that Murdaugh "invented" that part of the story, and the dogs weren't involved at all.
Satterfield's sons sued Murdaugh after learning he had received a payout from his insurance company — Nautilus. One of the attorneys who represented Ms. Satterfield's children, Ronnie Richter, commented about the new revelation by Murdaugh on Twitter. The defamed attorney's legal team indicated that perhaps the insurance company should go after Satterfield's sons for some of the money erroneously paid out to Murdaugh. Richter countered that neither he nor the estate ever saw $1 of that "stolen…money."
Two observations after having read the bizarre Answer by #AlexMurdaugh to the Nautilus lawsuit:

1. Neither myself, my law firm, or my clients have ever possessed even $1 of the stolen Nautilus money. (1/3)

— Ronnie Richter (@RonnieRichterBR) May 2, 2023
Attorney Eric Bland, who also represented the Satterfield family on the case, questioned why anyone would believe Murdaugh's words at all. The lawyer indicated that Murdaugh is a habitual liar, so just because he now says the dogs weren't involved in Ms. Satterfield's death doesn't mean it's true. Bland said the newest claim is just an attempt to continue victimizing the Satterfield family, and the changed story holds no merit.
Copyright 2023, RepublicanPress.org