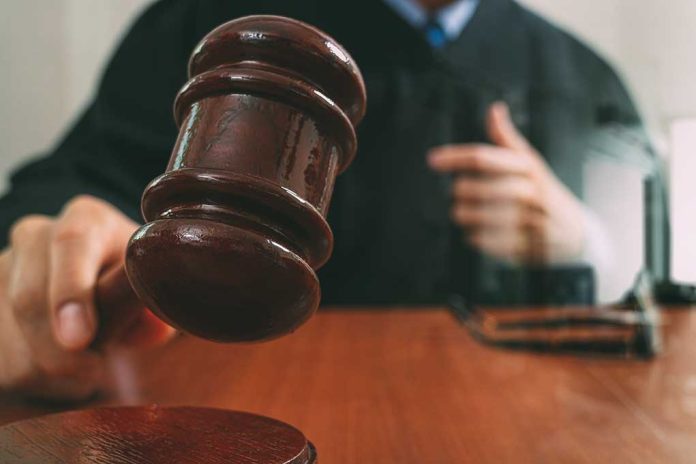 (RepublicanPress.org) – In June 2021, police responded to an emergency call at the Murdaugh family home in Islandton, South Carolina. Upon arrival, they found two people dead on the nearly 1,800-acre property — 52-year-old Margaret "Maggie" Murdaugh and 22-year-old Paul Murdaugh. More than a year later, authorities indicted the patriarch of the family, Alex Murdaugh, for the murders. The trial is now over and he has learned his fate.
On March 2, a jury at the Colleton County Courthouse in Walterboro found the prominent South Carolina lawyer guilty of double murder. It only took the group under three hours to return with a unanimous verdict. Murdaugh's conviction also included two counts of firearms possession while committing a crime.
BREAKING: Alex Murdaugh convicted for murdering wife Maggie and son Paul https://t.co/MqyFTqldBW pic.twitter.com/K0XxaK55FE

— New York Post (@nypost) March 3, 2023
The trial lasted more than a month. According to The New York Post, the jury heard from over 70 witnesses during that time. Fellow attorney Joseph McCulloch Jr. said he didn't expect the jury to come back so quickly, and he was also shocked his friend was found guilty of the charges. While the verdict was being read, 26-year-old Buster Murdaugh put his head in his hands. He'd been there supporting his father and had testified during the trial.
Just one day after the court announced the verdict, Judge Clifton Newman sentenced Alex Murdaugh to two life sentences to be served back to back. NPR reported that the judge said both punishments are to ensure he spends "the rest of [his] natural life" in prison. At sentencing, the convicted murderer insisted he was innocent, saying he would never harm his wife or son. His defense attorney, Dick Harpootlian, told the news outlet he plans to appeal.
The judge called Murdaugh's fall from grace "unfortunate" because he was blessed with such a wonderful family. He reportedly said it was "heartbreaking" to watch Alex Murdaugh go from a grieving family member to a convicted killer.
Copyright 2023, RepublicanPress.org